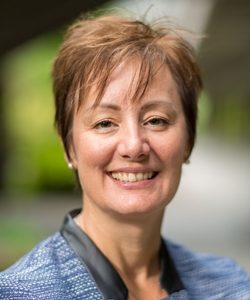 Bellevue College (BC) has named Dr. Kristen Jones to the role of Provost for Academic and Student Affairs at Bellevue College. The position reports to the president and will be responsible for academic and student affairs, the largest areas of the college. The Provost will collaborate with faculty, staff, students, members of the president's cabinet and external stakeholders to provide leadership, policy direction and management.
"Dr. Jones brings substantive expertise to the role," said Dr. Jerry Weber, president of Bellevue College. "She has held executive leadership positions for both large and small community colleges, and her collaborative approach has resulted in significant, successful initiatives in both instruction and student affairs."
Jones has served as the Vice President of Instruction at North Seattle College since April 2014 where she provided the leadership to improve processes and address campus issues. She established a ten-year Instructional Master Plan, developed a faculty-led Instructional Program Review process, and institutionalized a Strategic Enrollment Management Action Plan. Previously Jones was the Vice President for Instruction and Student Services at Flathead Valley Community College in Kalispell, Montana. At Linn-Benton Community College in Oregon, she served as counseling faculty, Career Center director and dean of Academic Development, Communication Arts and Mathematics.
"Bellevue College's reputation as an innovative institution is renowned throughout the state and I'm thrilled at the opportunity to collaborate with faculty, staff and students at this exciting time in the college's development," said Jones. "During my visits and discussions with the campus, I was impressed by the deep commitment to student success and to meeting the needs of the larger community. I look forward to becoming part of the Bellevue College community and providing support for continuing and expanding the compelling initiatives in which BC is engaged."
Jones earned a Doctorate of Education in Community College Leadership and a Masters in Counseling from Oregon State University, and a bachelor's degree in Psychology from the University of Oregon.
Last Updated April 17, 2018