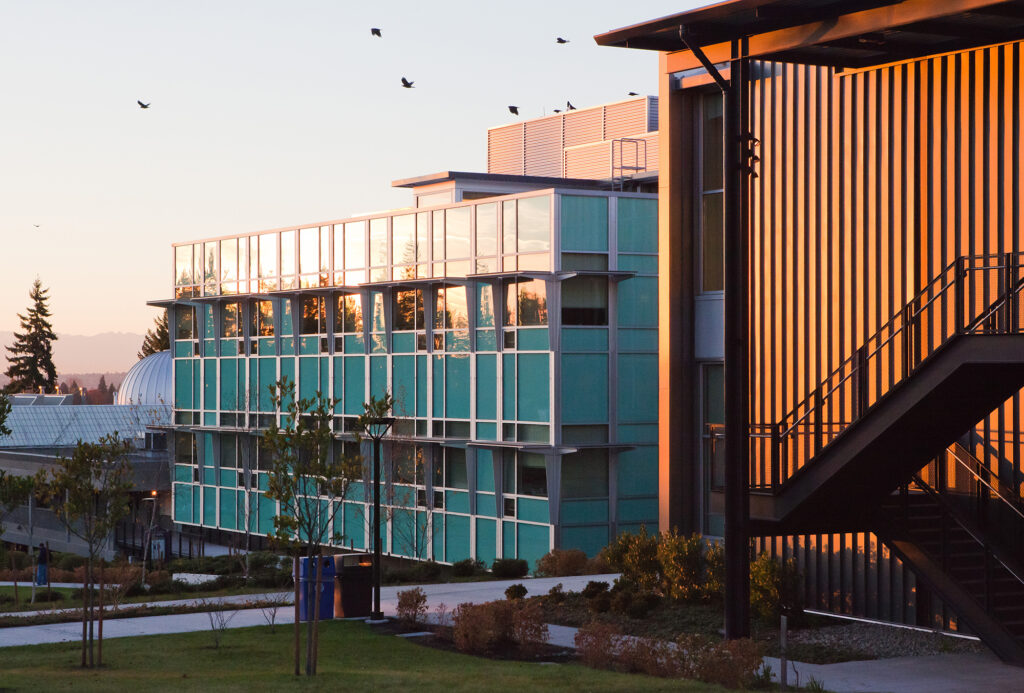 Today the Bellevue College Foundation announced a new collaboration with Amazon that offers Bellevue College (BC) students more opportunities to earn Amazon Web Services (AWS) Certifications, and pathways to pursue internships and employment with AWS customers and partners. In addition, Amazon is providing $100,000 in funding for student scholarships and emergency aid. Many BC students can be impacted by circumstances that require non-tuition support. The Foundation's Safety Net program provides emergency funding for students faced with unforeseen challenges so they can continue their studies without disruptions and achieve their educational goals.
BC provides students with critical cloud computing skills as an AWS Academy member institution. AWS Academy provides higher education institutions with a free, ready-to-teach cloud computing curriculum that prepares students to pursue industry-recognized certifications and in-demand cloud jobs. For Washingtonians who are unemployed, underemployed, or searching for higher paying careers as the nation recovers from the pandemic, cloud computing skills training at BC offers an opportunity for workers to reskill and re-enter the workforce.
"For years AWS has been a great supporter of the College," said Rebecca Chawgo, interim vice president of Institutional Advancement and executive director of the Bellevue College Foundation. "They've been active in our career fairs, provided AWS credits to our Bachelor of Computer Science, Institute of Business and Information Technology, and Continuing Education programs, and many Amazon employees have served on professional and technical advisory boards to help shape curriculum. We're thrilled at this deeper level of holistic engagement, and know that both our students, and community, will greatly benefit."
"Amazon is delighted to expand our collaboration with Bellevue College to provide more opportunities to students," said Pearl Leung, Amazon's senior manager for external affairs in Bellevue. "Our donation to Bellevue College is part of our ongoing efforts to inspire and increase access to computer science and STEM education. We are committed to ensuring all learners, especially those from underrepresented communities, have the resources and skills they need to pursue in-demand tech jobs. We look forward to seeing the great success these learners will achieve in their future careers."
The gift from Amazon will provide scholarships for 30 students pursuing associate and bachelor's degrees. It will also replenish the Foundation's emergency aid fund for students that was depleted as a result of the pandemic and increased need. Students will be able to apply for the new scholarships funded by Amazon during the Foundation's normal application process which opens in January 2022.
Last Updated November 9, 2021