BC Partners with Bilimkana Foundation
Aug 8, 2023
Bellevue College is proud to announce a groundbreaking agreement with the Bilimkana Foundation, a network of eighteen K-12 schools primarily based in Kyrgyzstan, Central Asia.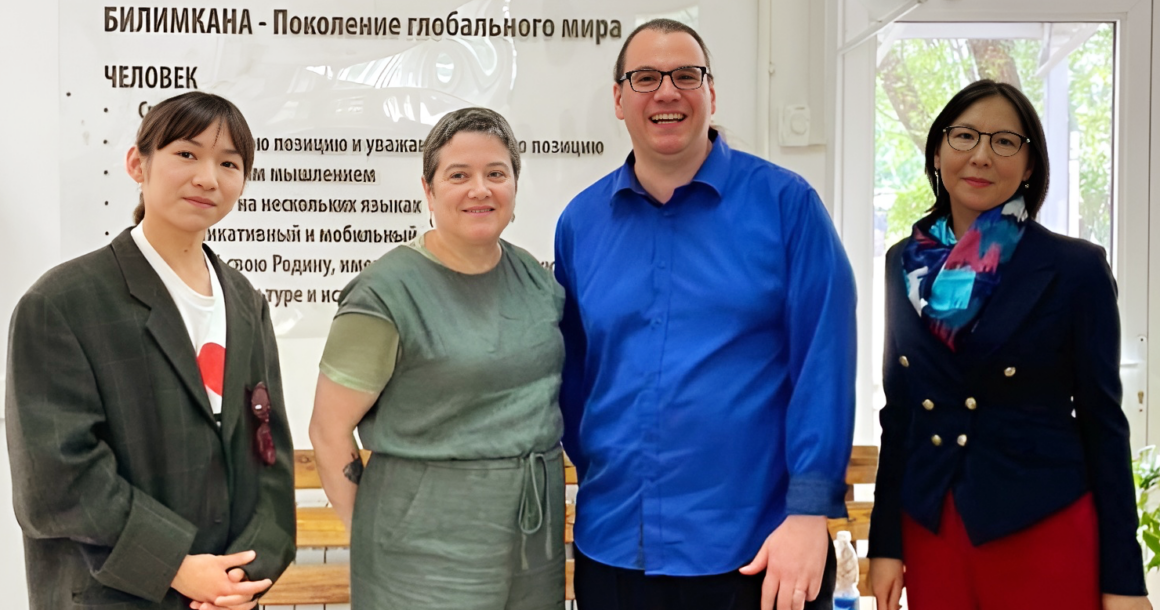 BC and Bilimkana Foundation have signed two strategic agreements, one of which will enable Bilimkana students to fulfil their English composition requirements while they are still in high school. This is a historic step for BC, marking the institution's first international articulation agreement.
BC's relationship with Central Asia is of particular importance as the region continues to develop economically and educationally, fueled by a young population with increasing demands for secondary and higher education. As Bilimkana Foundation opens its second school in Kazakhstan and its first in Uzbekistan this September, BC will stand as one of the first U.S. higher education institutions with a significant presence in the area.
This is especially noteworthy given that BC has seen a steady increase in student enrolment from Kyrgyzstan, with 44 students enrolling in the 2022-23 academic year, up from 25 in the previous year. Kyrgyzstan is now the seventh largest source of international students for the college, a figure expected to rise with this new partnership.
The Bilimkana Schools, recognized for their innovative curriculum and high level of proficiency in written and spoken English, will have their students team up to create zines, informal magazines as part of their English Composition course. The same high-impact approach is utilized in several sections of English 101 on the BC campus. Bilimkana students who complete their course with an A or B will have the privilege to transition directly into 200-level English courses at BC.
Former BC President Gary Locke, Associate Vice President Jean D'Arc Campbell, and BC faculty members have worked closely with Bilimkana instructors on the course design. This marks an exciting collaboration that began when Bilimkana's CEO and Director of Academic Operations visited the BC campus in November 2022.
Associate Dean of Academic Affairs, Michael Reese, expressed enthusiasm about the future of the partnership, saying, "Our vision is to expand dual-credit offerings at Bilimkana. As the program grows, Bilimkana graduates might be able to earn 30 credits while still in high school. They could potentially come to BC and complete a two-year college degree in just 12 months."
The partnership aligns with BCs ongoing mission to establish mutually beneficial relationships with well-accredited institutions, ensuring the continued success of its students from their first day in college until they embark on their careers. The college looks forward to future collaborations, including potential summer programs, and plans to add more dual-credit collaborations with Bilimkana schools if the model proves successful.