Building a Virtual Community, and Cultural Understanding, One Sugar Skull at a Time
Oct 20, 2021
When BC student and Latinx Students Affinity Coordinator Jordana Gouveia was faced with creating a monthlong series of virtual events to engage students with Latin culture, she wasn't daunted. Her prior experience coordinating a virtual tea-tasting event for the Asian Pacific Island Student Organization last spring had been a hit. "We mailed the tea to…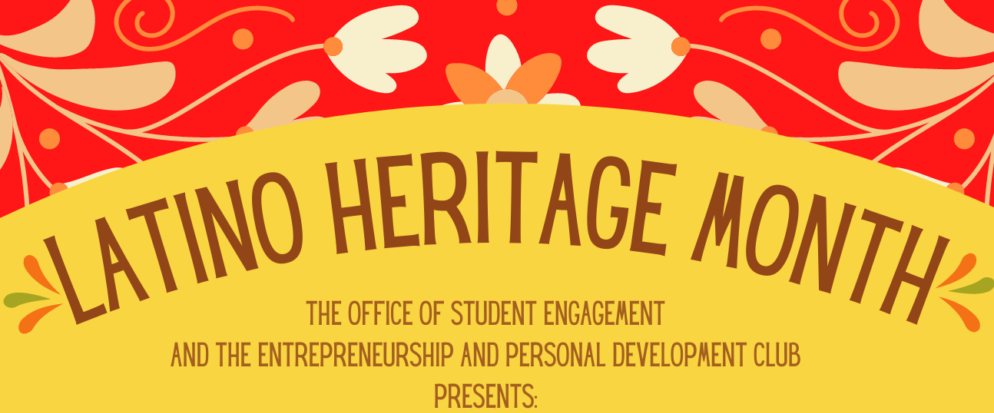 When BC student and Latinx Students Affinity Coordinator Jordana Gouveia was faced with creating a monthlong series of virtual events to engage students with Latin culture, she wasn't daunted. Her prior experience coordinating a virtual tea-tasting event for the Asian Pacific Island Student Organization last spring had been a hit.
"We mailed the tea to students so they could taste it safely in their own homes, and then had the presentation online," said Gouveia. "Students loved it. I think we all miss the day-to-day connection, so being able to do something – anything – at the same time was huge. It got me thinking about how we could expand on that for Latino Heritage Month."
Which is how she came up with the idea of having a virtual cultural lunch each Thursday, highlighting the cuisine of Cuba, Venezuela, Argentina and Mexico. Students had the opportunity to learn more about a typical Latino dish, and some lunches included kits and giveaways.
But more importantly, Gouveia wanted the events to be educational too, starting by calling the series 'Latino Heritage Month.'
"Many don't realize that in Spanish and Portuguese, 'Latino' is already a gender inclusive word which is why we chose it," said Gouveia. "But we also realized that folks might have questions or other points of view, so we were ready to have discussions which offered another opportunity for engagement and learning."
In addition to the Thursday cultural lunches, Gouveia reached out to noted members of the Latin American community to talk about political representation, Latino entrepreneurship, the fight for social and workers' rights, and access to education. The series, which held an event each Wednesday, kicked off Oct. 6 with Dolores Huerta, one of the most influential labor activists of the 20th century who co-founded the United Farm Workers Union with César Chavez. In 2012, Huerta was awarded The Presidential Medal of Freedom by then-President Barack Obama.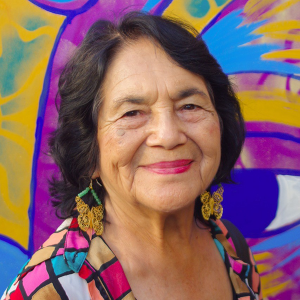 "We were so excited she could join us," said Gouveia. "She's a real icon, and her life is such an inspiration, both in terms of what she's accomplished and what she's still accomplishing at 89 through her foundation."
Gouveia also noted the importance of creating opportunities for students to engage virtually while the pandemic is ongoing, and most classes are still held remotely at the college.
"Some students barely leave their houses, and the isolation is taking a toll on everyone's mental health," said Gouveia. "So we have to be really creative in finding different ways to build community, and no one can do that alone. That's why I'm very appreciative of the support we received from staff with the Office of Student Engagement and students from other clubs. Everyone put in countless hours to make this happen."
The Latino Heritage Month events wrap up at the end of October with a Día de los Muertos sugar skull making activity Oct. 28, and a virtual trick-or-treat Oct. 29. For more information, visit the Latino Students of Bellevue College website.