Business Degrees Within Reach
Sep 21, 2022
Learn More about BC and UW Bothell Partnership and Degrees During Sept. 22 Info Session Following the recent announcement of the new partnership between the UW Bothell School of Business' Eastside Leadership Center (ELC) and Bellevue College (BC), the public is invited to an info session on Sept. 22 that will be held in-person and…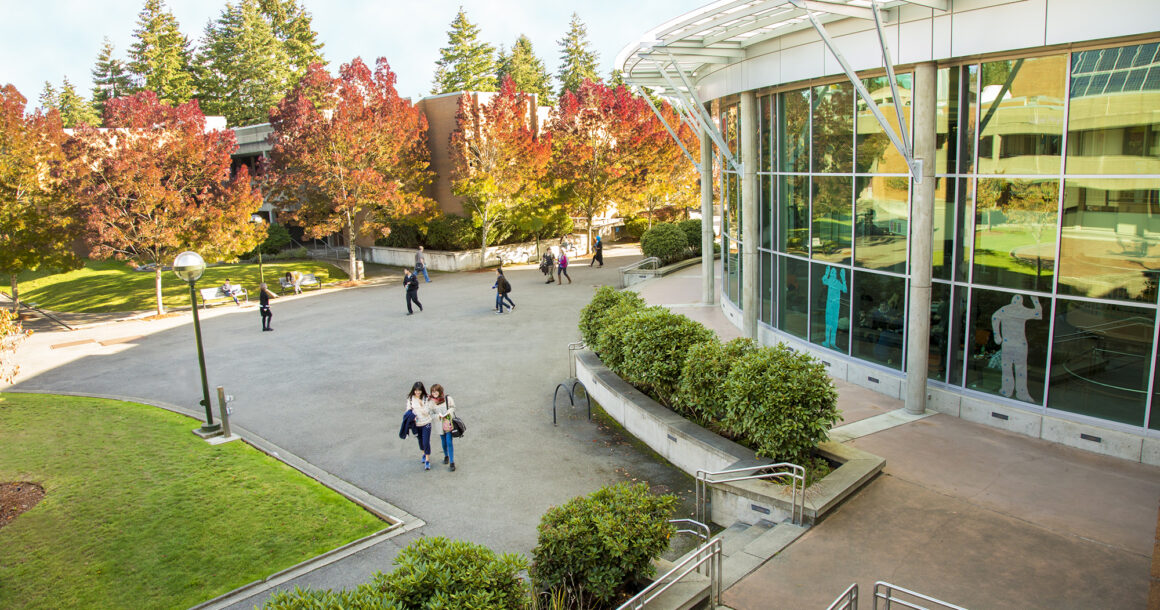 Learn More about BC and UW Bothell Partnership and Degrees During Sept. 22 Info Session
Following the recent announcement of the new partnership between the UW Bothell School of Business' Eastside Leadership Center (ELC) and Bellevue College (BC), the public is invited to an info session on Sept. 22 that will be held in-person and online. It's a great opportunity to learn more about the UW Bothell Supply Chain Management option and Entrepreneurship concentration that will be offered on the BC campus.
BC Interim President Gary Locke says, "We're very excited about this new partnership and the opportunities it presents to students already enrolled at Bellevue College as well as those in the community interested in these good paying high-demand fields. Not having to commute to another campus is especially helpful for anyone who is working and going to school, and they'll also be able to take advantage of BC's great support services and facilities."
The Business Transfer program at Bellevue College is the largest in the state. It has helped students complete their Associate in Business degree and successfully transfer to premier business schools, such as UW Bothell School of Business, for more than 25 years. Having UW Bothell's Business School on the Bellevue College campus will strengthen coordination and enhance the success of their joint alumni, who already work at all the major corporations in the region and have created exciting startups.
The choice to focus on Supply Chain Management for the first student cohort is timely. "Employers across multiple industries are clamoring for workers with this kind of expertise," says Leslie Lum, a professor in Business Transfer.
Info Session:
Date: Thursday, Sept. 22
Time: 12:30 p.m.
Location: Bellevue College Campus, C115
or by Zoom: https://www.uwb.edu/babusiness/admission-requirements/bbainfosession
12:30-12:45 p.m. – Introduction to School of Business/ELC programs
12:45-1:10 p.m. (virtual) – Supply Chain Management presentation and Q&A by Assistant Professor Gülru Özkan-Seely
1:10-1:30 p.m. – Panel Q & A of current ELC student(s) and BC alum(s) on their experiences
1:30-2:30 p.m. – Open house staffed by a UW Bothell Academic Advisor and Admission Representative
Contacts:
Kathryn Hagy, Director of Academic Services and Undergraduate Advising
UW Bothell School of Business
khagy@uw.edu
Leslie Lum
Professor, Business Transfer
Bellevue College
llum@bellevuecollege.edu