Fulbright Scholar Brings Global Experience and Perspective to BC
Jun 9, 2022
When Fabiola Moshi was young, her mother's youngest sister died in childbirth. Moshi's aunt had not been healthy, and this sparked a desire in Moshi to "help people access health care early." "My passion was to be in medical personnel," she said about her younger self. That passion led to a career in nursing, which…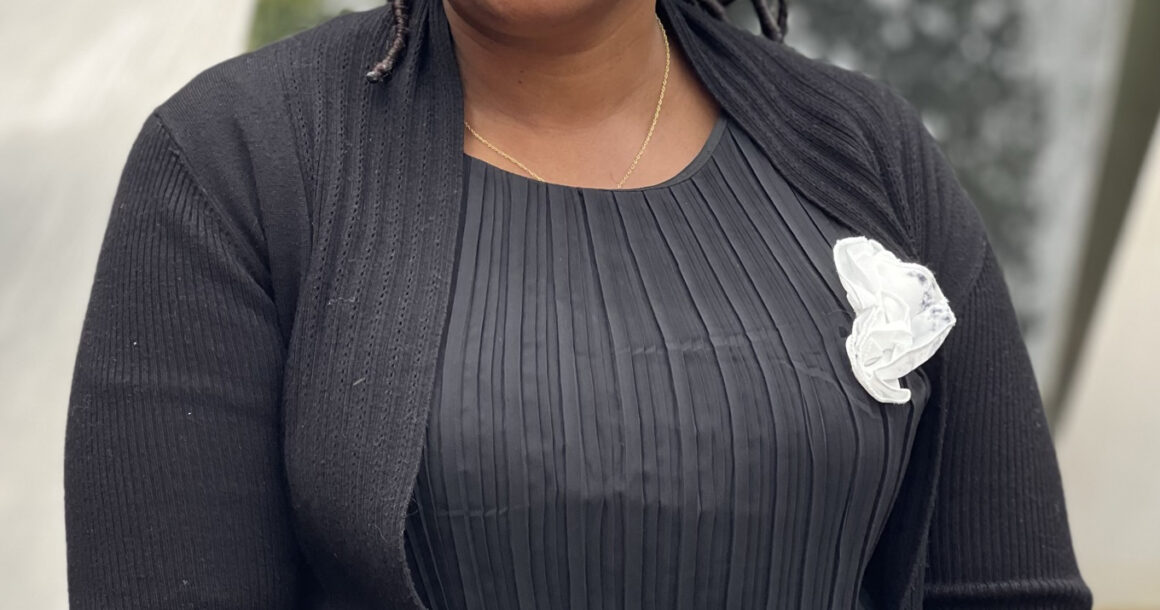 When Fabiola Moshi was young, her mother's youngest sister died in childbirth. Moshi's aunt had not been healthy, and this sparked a desire in Moshi to "help people access health care early."
"My passion was to be in medical personnel," she said about her younger self.
That passion led to a career in nursing, which has brought Moshi to Bellevue College (BC), where she is currently a Fulbright scholar-in-residence. The Fulbright Program brings scholars from abroad to colleges and universities stateside. Its intention is to help schools internationalize their campuses and curricula, as well as diversify educational experiences for students, faculty, staff, and the surrounding community.
Moshi applied for the program in April 2021 and was accepted in August 2021.
"I was excited and very happy," she said about her acceptance, adding that as a woman—especially after having kids—it's difficult enough working and going back to school, let alone studying abroad. So having the chance to do so was an opportunity for her to grow professionally.
Moshi was among some of the first in her country to earn a bachelor's degree in nursing in 2006. She's since earned a master's degree and doctorate. She is a lecturer at the University of Dodoma in Dodoma, Tanzania, where she will utilize what she learns at BC to educate and train the next generation of Tanzanian nurses.
"I was very impressed by her work," BC nursing dean Antwinett O. Lee said. That work includes a number of articles in various medical publications. "I'm really excited that we have Dr. Moshi as a Fulbright scholar."
There were concerns that the pandemic would delay her residency, but Moshi said luck was on their side and it started as scheduled. Her residency began in February and runs through June and during these 16 weeks, Moshi has been focusing on helping with labs and nursing training simulations.
BC full nursing professor Teaessa Chism, who has been working with Moshi alongside simulation specialist and coordinator Marilu Bumgardner and BC Health Sciences Education & Wellness Institute dean Leslie Heizer Newquist, said simulations help students develop their clinical judgment in patient care. While caring for simulated patients, they can practice thinking about the actions needed to treat a patient. Students can make mistakes in a safe environment without putting patients in danger.
Moshi was excited to learn more about training simulations because her nursing students can benefit from them as well once she returns to Tanzania.
This exchange of ideas goes both ways. Moshi has done a lot of work in women's health and that is an area they are looking to expand at BC, Chism said. In addition, Moshi's expertise and perspective show students and faculty at BC that nursing is a global profession. Her high standards of patient care and commitment to an evidence-based practice also encourages them to see beyond their biases toward Western medicine—that sometimes the only difference in health care between countries is the access to resources.
In addition to that international exchange, Lee said Moshi brings her lived experiences to the table—something you can't get from books. This was highlighted in April at a national nurse summit in Seattle, where they attended a session on global health. The presenter just happened to be discussing their time working in Tanzania and Moshi got to share her experiences as a nurse from that country.
Rebecca Cory, dean of curriculum and assessment at BC, said it is an honor to host Moshi and see her flourish as she finds her way through American culture and she's looking forward to continuing this relationship beyond Moshi's residency.
"I love her ideas for future collaborations between Bellevue College and University of Dodoma and hope that we can make that happen," Cory said.
Cory, Chism and Lee were part of a team that has worked to make sure Moshi's stay in Bellevue goes smoothly—academically and logistically, as well as outside of the BC campus.
"We wanted her to feel welcome," Chism said.
And it's been working.
"People are very kind," Moshi said. "They are ready to help…I am feeling at home."