Outdoors Murals Project Welcomes All to Campus
Oct 5, 2022
As students, staff, and community members return to campus this fall, they're discovering a new—and beautiful—exhibition of outdoor art, thanks to BC's Outdoor Murals Project. The vivid murals can be found along the campus's central corridor, and celebrate the college's core values of diversity, social equity, and social justice. The exhibition comes as the result…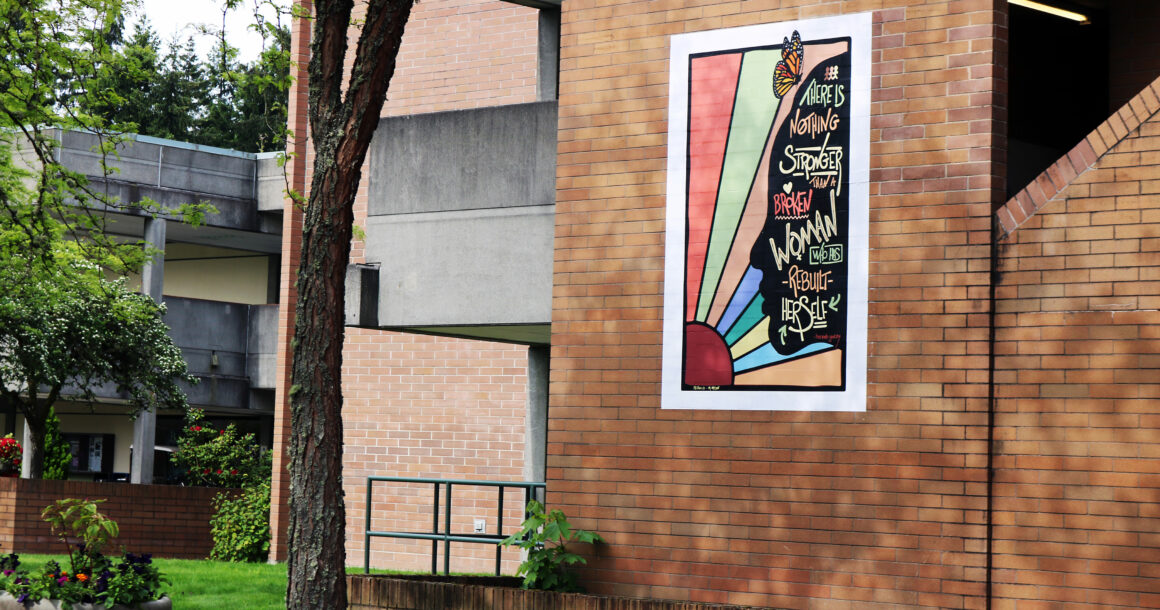 As students, staff, and community members return to campus this fall, they're discovering a new—and beautiful—exhibition of outdoor art, thanks to BC's Outdoor Murals Project. The vivid murals can be found along the campus's central corridor, and celebrate the college's core values of diversity, social equity, and social justice.
The exhibition comes as the result of an incredible amount of hard work that began in the late spring of 2021, led by the college's Outdoor Murals Project committee. The committee had been formed in response to a request by BC's interim president Gary Locke to find an artistic way to celebrate BC's diversity. After some initial brainstorming sessions, the committee decided to move forward with an outdoor mural exhibition modeled on civic art submission calls.
It proved to be no small task.
Art Department chair Chad White laughs when he recalls the early days. "I think we initially thought the project would take 3 or 4 months. It took 9! But that's only because we wanted to put together rules and processes that would be like any civic art call so that students could learn about that process. And we brought in advisors – from public art, on the production stages, from the marketing side. All of that allowed us to do a better job in creating a structure for the project."
The committee decided that the Outdoor Mural Project call for submissions would be open to students, alumni, faculty, and community members, as well as high school students in the College's "Running Start" program.
And they couldn't have been more pleased with the submissions. "We were bowled over by the incredible variety in students' depictions of the overall themes. We left it intentionally broad enough where there could be interpretation." In choosing the initial group of finalists, the committee welcomed advisors in all disciplines and educated themselves in an evaluation rubric adopted from art studio courses.
White added, "When we looked at the actual submissions, we were leaning toward those artworks that not only were topical in nature, they also had a little bit of back story to them," said White. "We wanted to celebrate this idea of the individual with selections that had both strong craft and a conceptual component. How were they connecting their personal experiences? How did that relate to the pieces they were submitting? That's really where we centered."
The committee selected nine finalists for this first round of installations, with an emphasis on works from students. The nine artists and artwork are: Fernando Perez, Determination; Jenna Morrison, DiverCity; Dubois Mutombo Biosha, Diversity; Seraphim Hong, Embracing Mixedness; Arlene Carranza, Indegina por Vida; Amerlia Ossorio, Knowledge is Power; Marla Mason, Rebuild; Jenn Pang, the Storyteller; Naziha Nafen Bagh and Yali Hajhassan, Think of Others.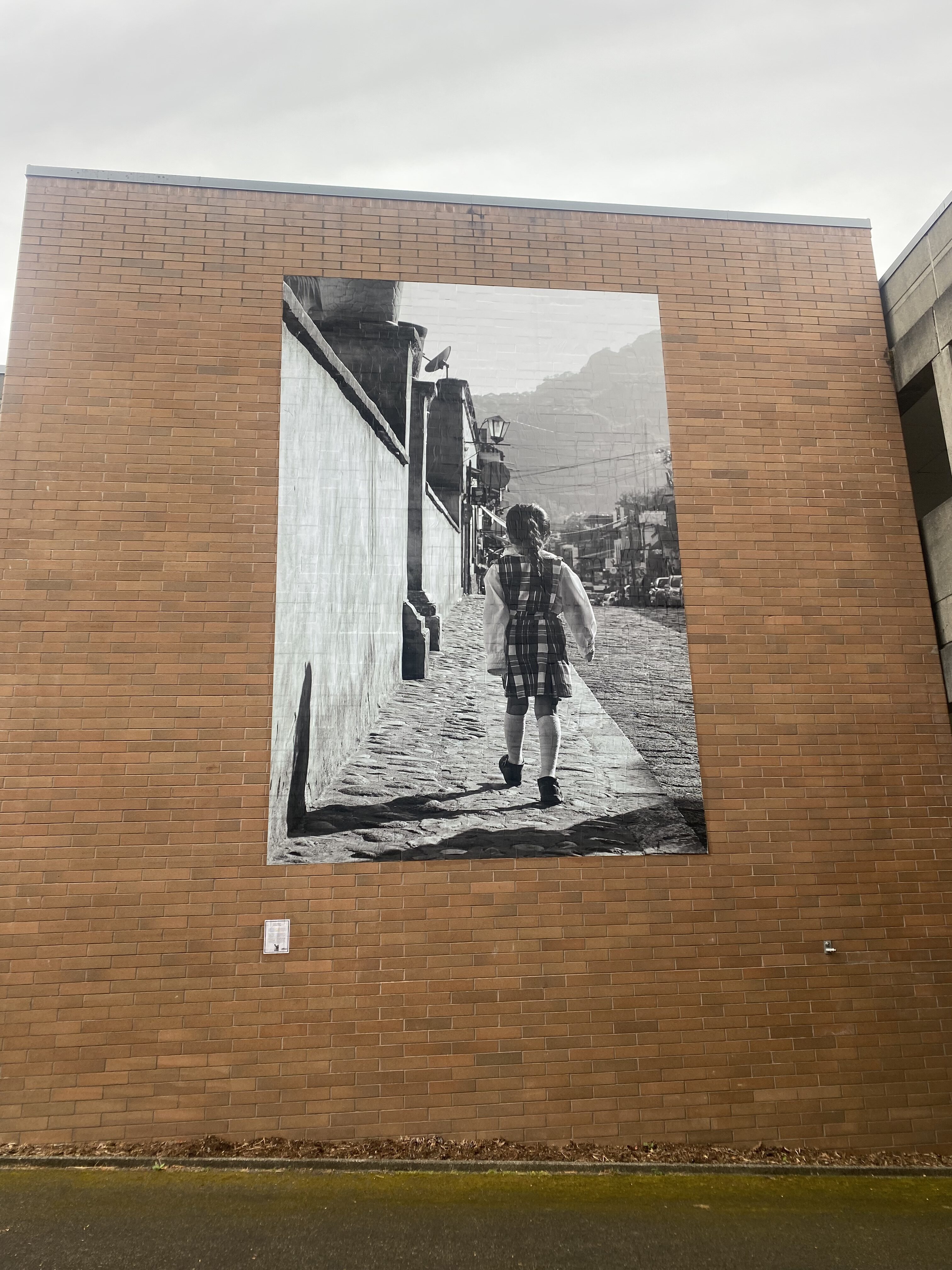 Also critical to the success of the project was the partnership with Seattle-based non-profit Urban Artworks, whose mission is "to engage youth and communities in the creation of public art that inspires connections and honors their voices." White notes that their technical expertise in creating outdoor works of art was essential in taking the art submissions from concept to mural installation.
When White talks about the success of the project, he is quick to recognize the entire committee. "Everyone was willing to put their time in and lend their skill sets and enthusiasm to this project," he says. "To see the art up around on campus is meaningful to us all."