Two BC Students Named to All-Washington Academic Team
Apr 26, 2021
Two outstanding Bellevue College students, Debora Nevins and Dave Young, were recently named to the 2021 All-Washington Academic Team in recognition of their high academic achievements and community service. They were honored, along with students from the state's 34 other community and technical colleges, at a virtual ceremony April 15, where Gov. Jay Inslee delivered…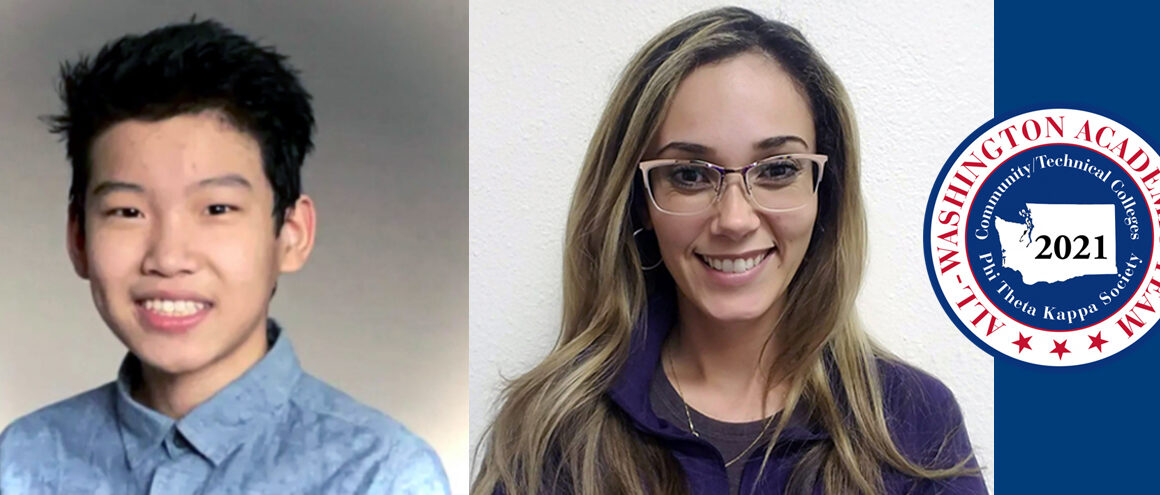 Two outstanding Bellevue College students, Debora Nevins and Dave Young, were recently named to the 2021 All-Washington Academic Team in recognition of their high academic achievements and community service. They were honored, along with students from the state's 34 other community and technical colleges, at a virtual ceremony April 15, where Gov. Jay Inslee delivered the keynote address.
Each year the All-Washington Academic Team program recognizes Washington state's finest higher education students in the public community and technical college system. The students who make up the All-Washington (All-WA) Team reflect the diversity of the state, maintain high standards of excellence, and contribute positively to the community. Nevins and Young each received an award certificate, a medallion and a scholarship check for $1,000.
Nevins has a passion for women's health. She has volunteered at the Pregnancy Resource Center and Providence Hospital, worked for a pediatric critical home which takes care of trach and g-tube dependent children, and currently works as a CNA at a maternity center where she does postpartum care for babies and mothers. She will start BC's two-year diagnostic ultrasound – general ultrasound program in September and plans to get a certificate for breast ultrasound as well.
Young has achieved a 4.0 GPA while studying for an Associate in Science at BC. Young will graduate in June and plans to transfer to UW Seattle in the fall to pursue a bachelor's in biology and double major in neuroscience or psychology. Currently he is president of the BC's PTK Alpha Epsilon Rho chapter. Young volunteers at Tacoma Rescue Mission, tutors students, and also volunteers at a free clinic. His career goal is to become a doctor.
This year's program sponsors included: Washington Association of Community and Technical Colleges; Washington State Association of College Trustees; State Board for Community and Technical Colleges Phi Theta Kappa; the International Honor Society of the Two-Year College. Scholarship sponsors included: KeyBank; Washington State Employees Credit Union (WSECU); Washington State Association of College Trustees.
---
Watch Interim BC President Gary Locke congratulate Nevins & Young!