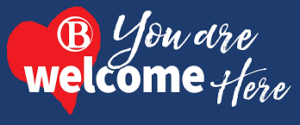 Residency Office Updates
On May 12, 2021, Governor Inslee signed S.B. 5194, which updates the residency requirements under the Affidavit of Residency. Students applying for residency for Summer quarter 2021 and later should review the affidavit of residency page to see if they meet the revised requirements.
When applying for admission to the college, Undocumented students should complete and submit the online General Admission Application first, and then follow all other steps listed under Getting Started at Bellevue College. During the initial processing of your admission application, undocumented students are reviewed before a residency decision is made.Many undocumented and DACA students qualify for Washington State residency by following one of the two processes listed below.
Beginning July 25, 2021, students qualify for residency if they meet all the following conditions:
Received a high school diploma (or equivalent).
Lived in Washington for at least one year (12 months) immediately prior to starting their first admitted quarter at Bellevue College.
Affirm that they are a U.S. citizen, permanent resident, or that they will file an application to become a permanent resident of the United States as soon as they are eligible to apply. 
If you meet all the above requirements, you can use the updated Washington Higher Education Residency Affidavit to request a change in residency status.
Have a question or need help? Use the Online Help System anytime on any day. It's quick, easy and routes your question or concern to the person best able to help you.
Additional Application Process for DACA (Deferred Action for Childhood Arrivals) Students
Students approved under the DACA (Deferred Action for Childhood Arrivals), and living in the State of Washington for at least 12 months may also qualify for Washington State residency. If you are a DACA student who meets this requirement, please submit the following by mail to Student Central: Residency, 3000 Landerholm Circle SE, Bellevue, WA 98007.
A copy of your work authorization card
INS Notice of Action receipt for deferred action
Document Submission Deadline
Submit required documents by the suggested admission deadline for the quarter you plan to become a resident as indicated on the online academic calendar. Students who meet this deadline may be eligible for a tuition deferment, which holds students in their classes without payment until a decision is made.
If you submit the documentation after the final admission deadline you do not qualify for a tuition deferment, and will need to pay your own tuition. However, if you later qualify for residency status, you will receive a refund of the difference between non-resident and resident tuition.
The college can retroactively approve residency status going back to the beginning of the current school year, which starts in July.
Last Updated October 6, 2021