Computer Science, BS
Today's computing technology touches every aspect of our lives. Our computer science program prepares you for success in a wide range of industries, including tech, finance, healthcare, and gaming. Students gain a strong foundation in mathematics, algorithmic principles, and computer science theory. In addition, students get practical application experience through a senior capstone design project. Graduates of this degree are ready to design and develop the software and computer systems of the future.
Courses & Requirements
The course catalog is a great place to find detailed information on this program.
Sample Courses
Database Systems
Computer Architecture
Machine Learning
Software Patterns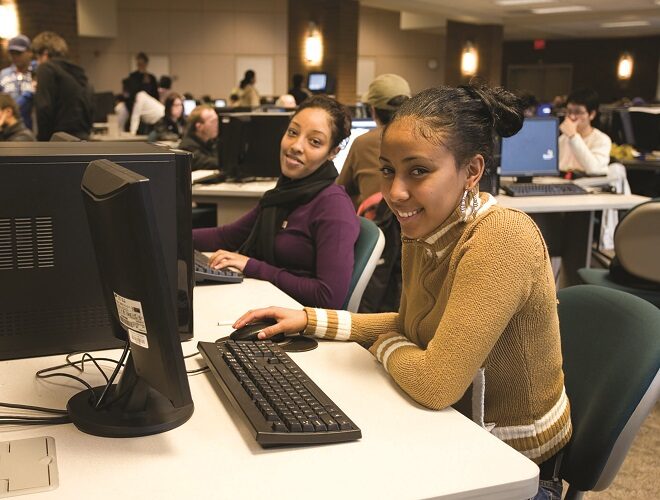 Computer Science Student Advisory Board
The CS Student Advisory Board is a group of students within the Bachelors in Computer Science Program dedicated to promoting and building the Computer Science Community at Bellevue College.
The club's mission is to facilitate student engagement and community building; acting as a liaison between the students and faculty to promote positive growth within the BC CS community.
Fatma Cemile Serçe

Dr. Fatma Cemile Serce has been a professor of computer science at BC since 2016. She has a multi-disciplinary background, with expertise and publications in software engineering, programming, computer supported collaborative learning and global software development. She worked as a researcher in an NSF-granted project titled "Improving the performance of Global Software Development Teams" for more than four years.