Home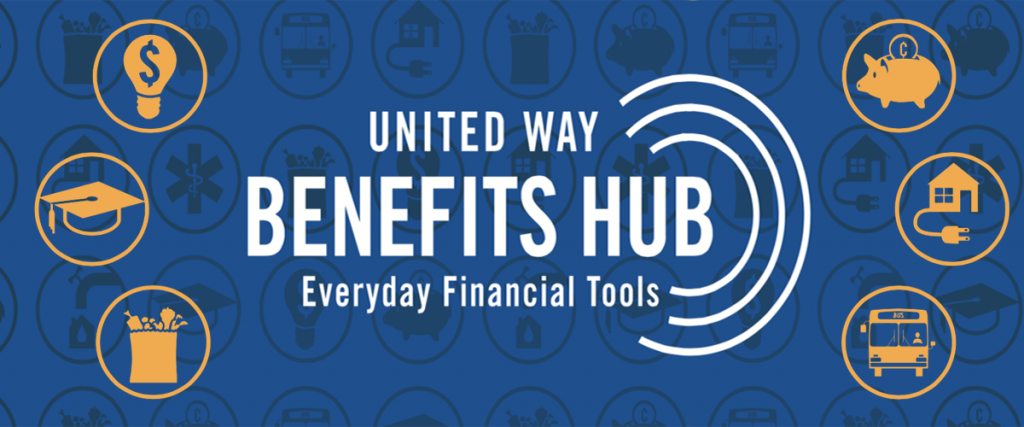 About Us
Welcome to the Benefits Hub! Are you balancing a combination of school, work, and life? Are you working hard, but still having a difficult time keeping up with bills and the rising cost of living? United Way of King County's Benefits Hub will help you get by, get ahead, and stay ahead so that you can achieve your college and career goals.
Schedule an appointment today with one of our Benefits Hub Coaches. Students can choose between a virtual meeting or phone appointment. If you would like to schedule a phone appointment, please specify this in the comments section of your appointment. In person drop-in meetings are available Tuesdays and Thursdays, 8a.m.-4p.m. in U218.
Services Offered
Housing Support
Access funds, navigate emergency housing and receive other supports like rent assistance for back rent and funds for move-in costs and mortgage payments.
Rent Assistance
Eligibility:
Enrolled in six credits or degree seeking program
Behind on rent, mortgage or have located a new place to live
 Demonstrate financial need
Make an appointment with us to apply
Note: Students are required to check with Benefits Hub Coach for a housing grant.
Food Access
In partnership with DoorDash, get a grocery bag of free food delivered weekly to your doorstep through United Way's Grocery Home Delivery program. Delivery through DoorDash ensures clean, contact-free delivery to you and your family, please fill out the Interest Form
Local Food Banks
Renewal Food Bank is a "shopping style" food bank where visitors can select their own items. Renewal Food Bank is Three miles from campus, and is a 10-minute drive or 30-minute bus ride from campus. Current operating hours are on their website.
Hopelink Bellevue is Three miles from campus, and a 10-minute car ride or 15-minute bus ride from campus. Current operating hours are on their website.
Benefits Access
Financial Coaching
Build a personal savings and spending plan, understand credit, debt management and explore banking. A financial counselor referral for an online appointment is available for students interested in a financial coaching appointment.
Paying For College
Apply for and understand FAFSA/WASFA, scholarships, and other funding resources.
Emergency Aid
The Student Emergency Assistance Grant will open Fall Quarter
The Student Emergency Assistance Grant (SEAG) is an emergency aid program to assist students experiencing unforeseen emergencies or situations that affect the their ability to attend classes. Contact seag@bellevuecollege.edu for questions and concerns.
Edquity will open in October 
In need of financial support? Get the Edquity app today on your iPhone or Android, and follow Edquity on Twitter to learn more. Every year, too many college students drop out because they can't cover a financial emergency of $500 or less. To help, the Benefits Hub is awarding one-time emergency grants using the  Edquity app — a new service that helps colleges manage their emergency aid programs, and helps students like you apply for and receive grants in less than 48 hours. You can make an appointment with a BH coach to walk you through it.
Free Tax Help
CLOSED Till Next Tax Season 2023
Get Free help from a tax professional in person, online or file yourself for free, Visit the United Way of King County Tax Help for updated information
The Benefits Hub Workshops
No Benefits Hub Workshops at this time.
Benefits Hub Coach Contact and Appointment Information:
Elisabeth Kole
206-649-8124 Ext. 10
e.kole@bellevuecollege.edu
Appointment Link
Samuel Mixon
206-649-8124 Ext. 13
samuel.mixon@bellevuecollege.edu 
Appointment Link
---