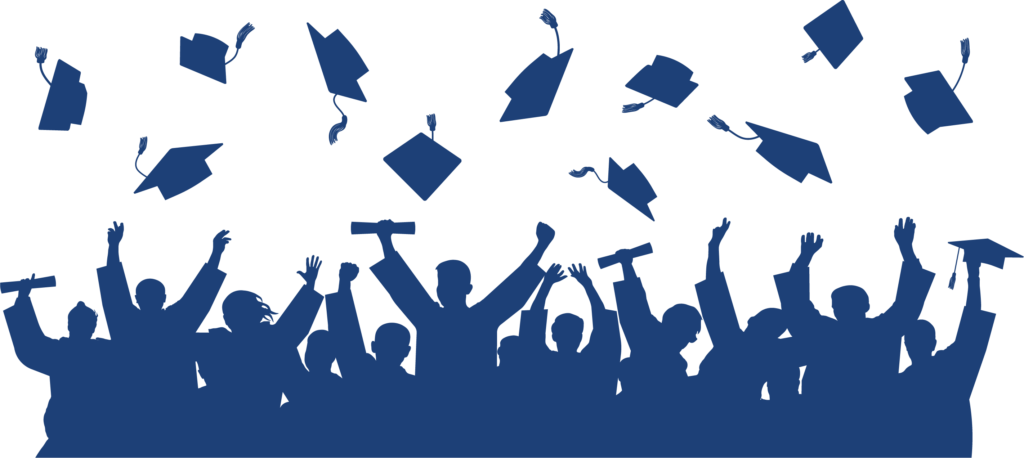 Commencement Ceremony – June 25, 2021
---
Congratulations, Graduates!
Commencement is about our community coming together to honor your achievement. On June 25, 2021, we celebrated our graduating class of 2021 in a live online Virtual Commencement Ceremony. Recordings of the ceremony are available below. To have your name announced out loud, graduates needed to register for the ceremony by May 30.
Information about next year's ceremony will be published here as we get closer to June 2022.
Watch the Ceremony
Watch the Blue Ceremony – Recorded June 25
Watch the Silver Ceremony – Recorded June 25
Caps, Gowns, and Honors Cords
Online ordering for caps and gowns ended May 30. If you missed the deadline, please contact the BC Bookstore for more information at bookstore@bellevuecollege.edu.
Need help or have a question?
You can submit a ticket online to get help. A staff member will follow up with you. Some information is also provided on our Frequently Asked Questions page.
---
Past Ceremonies
Diplomas
The college does not hand out diplomas at the ceremony. Diplomas are mailed after your final classes are complete and the degree has been added to your official transcript.
The college held two ceremonies in 2019 based on degree type. You can watch a full recording of both ceremonies online.
Professional photographs were taken as each graduate walked across the stage. You can find and purchase your photos on the Grad Images website.
Last Updated July 6, 2021