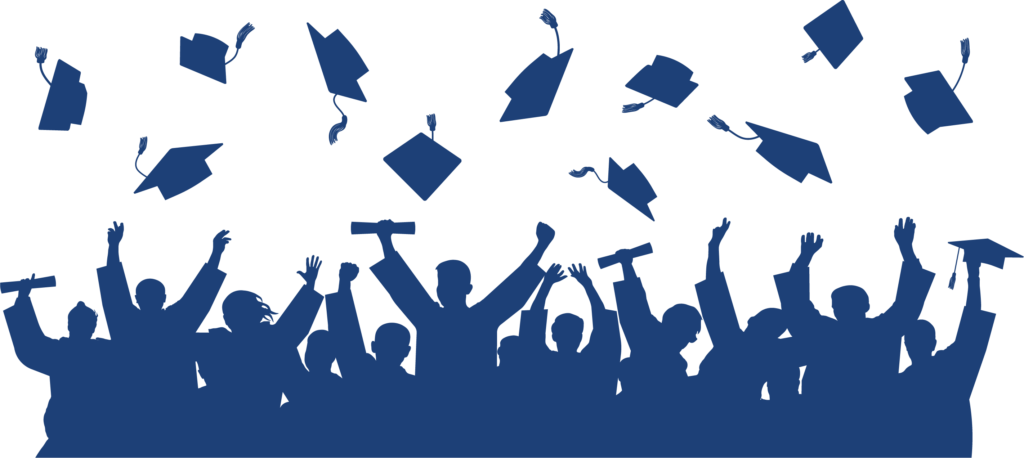 Commencement Ceremony – June 25, 2021
---
Congratulations, Graduates!
Commencement is about our community coming together to honor your achievement. On June 25, 2021, we are pleased to invite families and friends to celebrate our graduating class of 2020-2021.  This year's ceremony will be broadcast online as a Virtual Commencement Ceremony. More information and detailed instructions are provided here.
Dear BC Students,
As 2021 remains unclear, and we enter a second year with the COVID-19 pandemic, it is important for you to know that Bellevue College is here for you. Many of you with plans to graduate this year wonder about the Commencement ceremony's status in June. After serious deliberation and a review of the best available science, we have made the difficult decision to hold a virtual Commencement instead of an in-person ceremony on campus. The virtual Commencement will be held on June 25, 2021.
Moving to a virtual ceremony was not an easy decision, but our top priority is the health and safety of our students and employees. We will continue to follow the guidance of public health experts. The availability of new vaccines is offering us hope that we may host some of the smaller specialized graduation ceremonies in-person; however, we will not be able to determine that until we know the status of the pandemic later this year.
Many will be working to make your virtual Commencement a joyous experience. After all your hard work, we want to make this occasion special. You'll begin to see communications and updates on the Commencement website in the coming weeks and months.
Stay safe and mask up!
Gary Locke
Interim President
How to Participate
If you want your name announced during the ceremony, you must register.
The deadline to register is May 30.
Need help or have a question?
You can submit a ticket online to get help. A staff member will follow up with you. Some information is also provided on our Frequently Asked Questions page.
---
For Faculty and Staff
Submit your videos of celebration and congratulations! (maximum length 30 seconds)
Here is a sample video from last year: Faculty/Staff Video
---
Past Ceremonies
Diplomas
The college does not hand out diplomas at the ceremony. Diplomas are mailed after your final classes are complete and the degree has been added to your official transcript.
The college held two ceremonies in 2019 based on degree type. You can watch a full recording of both ceremonies online.
Professional photographs were taken as each graduate walked across the stage. You can find and purchase your photos on the Grad Images website.
Last Updated April 2, 2021