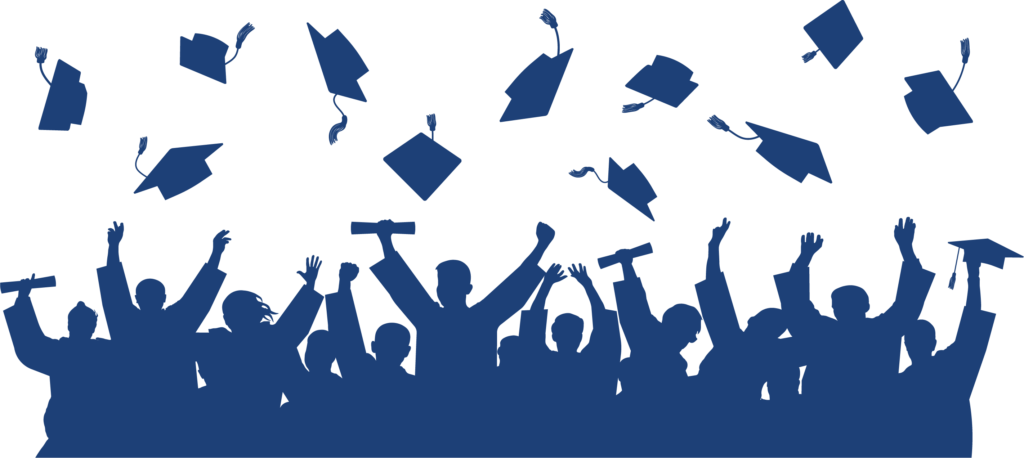 Commencement Ceremony – June 24, 2022 at T-Mobile Park
---
Congratulations, Graduates!
The Bellevue College commencement ceremony brings our community together to honor and celebrate your success. This year, we return to an in-person ceremony.
More information will be added here as we get closer to June 24th. Please check back for updates!
When and Where
Date: 6/24/2022
Time: 3:00 PM

Doors open at 1:30 PM
Graduates line up at 2:30 PM
The procession begins at 3:00 PM

Location: T-Mobile Park
You can also watch the ceremony live online if you cannot attend in person. The link will be added to this webpage on June 24th.
Information for Graduates
Who Can Attend?
You can attend the ceremony if:
Your degree or certificate is 20 credits or more
You graduated in Fall 2021 or Winter 2022, or
You applied to graduate in Spring 2022 or Summer 2022, and
You complete the Commencement Sign-Up form.

Your graduation application does not meet this requirement
How to Sign Up
Submit your graduation application by June 3rd
Submit the Commencement Sign-Up form by June 3rd
Order your cap gown online.
June 3rd is the deadline to submit your graduation application and Commencement Sign-Up.
Cap & Gown
You must wear a cap and gown to participate in the ceremony.
You must buy your own cap and gown.
To make sure you get your correct size order by May 17 using this link Cap and Gown Online Order.  The option to order online ends May 17 at 8:59 PM.
After May 17, you must buy your cap and gown at the BC Bookstore, located in B127.

The bookstore will have caps and gowns to sell by mid-June. Check back here for updates on when students can begin to purchase caps and gowns on-campus.
Low income students may qualify for a free cap and gown. Submit the Cap & Gown Fee Waiver form by June 3. Note: Graduates approved for the cap and gown fee waiver do not order online. In June, the college sends an email with instructions on how graduates approved for the waiver pick up their caps and gowns. 
Additional Information
Place: The ceremony is located at T-Mobile Park, which is a stadium and home of the Seattle Mariners baseball team.

Graduates and guests who do not wish to drive can take a Bus or Train to the stadium.
The stadium is located in Seattle – about a 15 minute drive from the college.
A retractable roof protects the graduates and guests in case of rainy or bad weather.
Guests sit in sections 121-138.
Guests can buy food and drink at the concession stands.

Tickets: Guests do not need a ticket to enter the stadium.

Graduates can invite as many guests as they like – No Limit on Guests!

Purses and Bags: Regular purses and bags are not allowed in the stadium. Instead, you can bring:

Clear plastic bags 12″ x 6″ x 12″ or smaller.
A one-gallon zip-top bag.
A diaper bag with one compartment if you bring a child.

Security: All graduates and guests go through T-Mobile Park's security screening.
Parking: graduates and guests can park in the garage next to the stadium.
Photos: A professional photo is taken of each graduate on the stage.

After the ceremony we post a link on this site where graduates can purchase photos.

Accommodations: If you need an accommodation to participate in the ceremony, contact Katelynn Creeley by June 10, 2022.

425-564-6189 (TTY 425-564-6189).
katelynn.creeley@bellevuecollege.edu

Diplomas: We do not hand diplomas to the graduates at the ceremony.

We mail diplomas to graduates after we verify completion of final classes and post degrees to the official transcript.
It can take up to 12 weeks for graduates to receive a paper diploma. Electronic diplomas may take up to four weeks.
Need help or have a question?
For help Submit a ticket online, or take a look at our Frequently Asked Questions page.
---
Past Ceremonies
Last Updated May 17, 2022