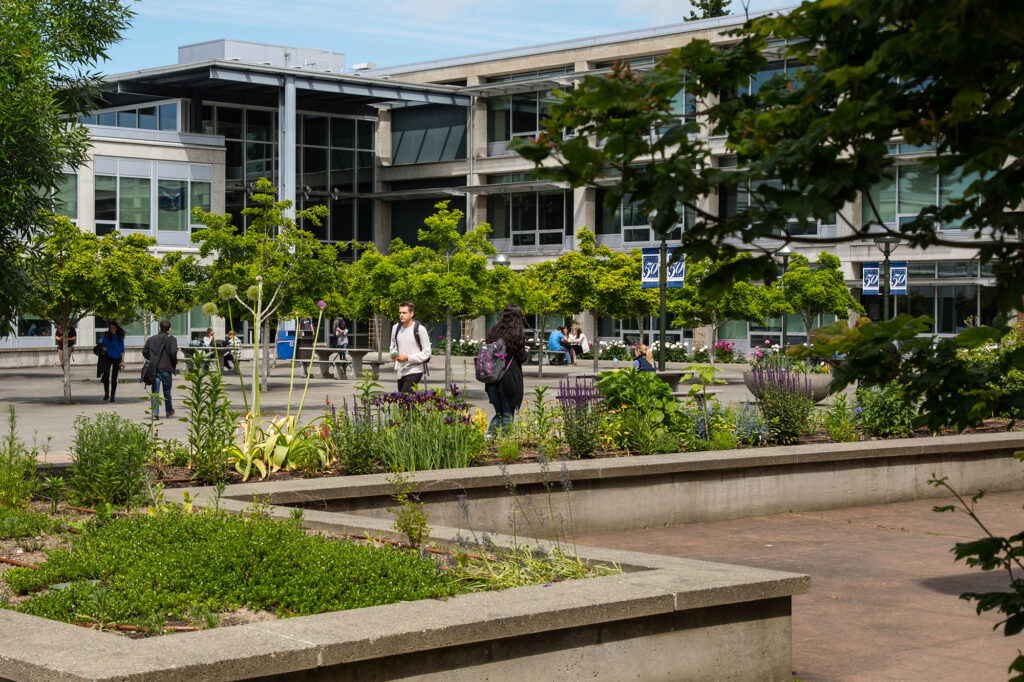 Bellevue College chosen to participate in innovative Antiracist Writing Assessment Ecology (AWAE) grant
Bellevue College will join a consortium of seven Washington State Community and Technical Colleges in an innovative Antiracist Writing Assessment Ecology (AWAE) grant. The project, made possible by funding from College Spark Washington, seeks to change the assessment model for English 101 classes.
Four faculty members from BC's English Department and English as a Second Language Program applied for, and will participate in, the AWAE project: Sajonna Sletten, Zhenzhen He-Weatherford, José Aparicio, and Lauren Barylske-Zaidi.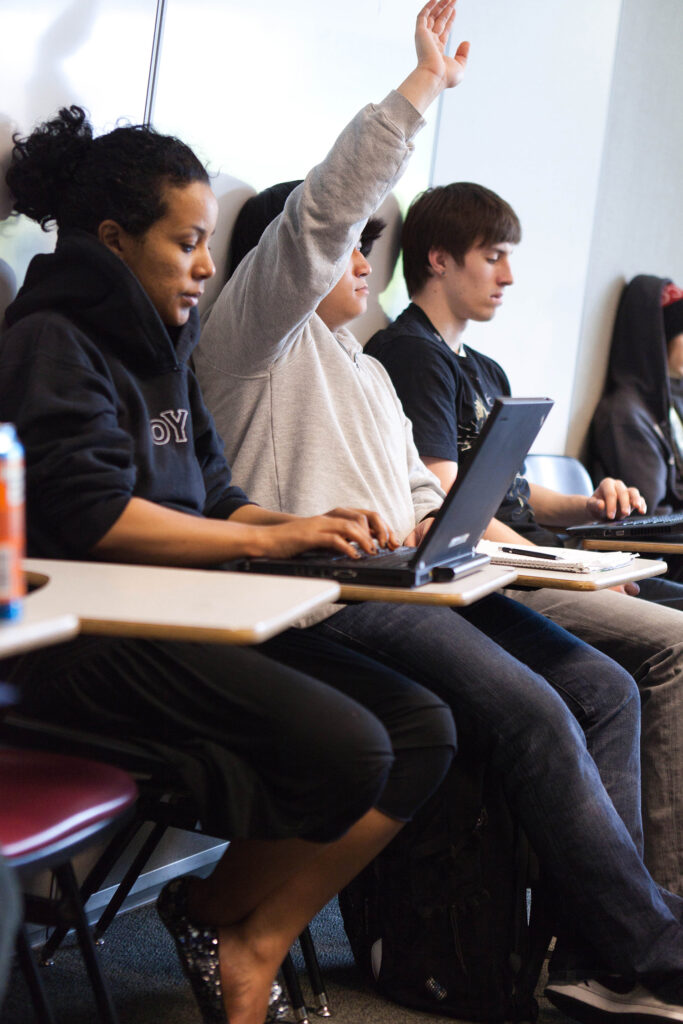 "Traditional assessment is based on what an instructor thinks is good work," said Sajonna Sletten. "But there could be unintentional bias in that assessment. When we think about acceptable forms of language, those are primarily white forms which don't represent the diversity of our student body. We want students to have the freedom to focus on the content of the course instead of trying to figure out what they think their professors want to hear."
Members of the AWAE project will seek to address racial equity gaps present in statewide ENGL& 101 placement and completion data by adopting a labor-contract model of assessment. A key goal is to increase the percentage of students who earn their first college-level credits in English within one year of college enrollment.
That labor-contract model is what attracted Zhenzhen He-Weatherford. "It would put a higher value on things like an individual student's growth in their writing skills, their participation and engagement in the class, their development of critical thinking skills, and their effort," said He-Weatherford. "English 101 is a gateway course—students have to pass to stay on track. Making it more accessible removes a major barrier and increases equity."
The project will be informed by the scholarship of Asao B. Inoue, professor and associate dean of CISA at Arizona State University and author of Antiracist Writing Assessment Ecologies: Teaching and Assessing Writing for a Socially Just Future. Inoue will also act as the lead facilitator of the consortium.
"There's a lot of interest right now in dismantling systemic racism, but it's not as clear how to do it," said José Aparicio. "Inoue's work gives us the tools to walk the walk, not just talk the talk."
Lauren Barylske-Zaidi is eager to apply her interest in data to the project. "Having better data will help instructors understand how their students, especially those from underrepresented groups, are doing compared to other classes or colleges."
Eventually the BC team hopes to share what they learn with other departments at the college, although they realize there might be some challenges to overcome there as well.
"There could be concern that changing the assessment model will inflate grades or leave students unprepared for the workforce. But if you look at Inoue's comparison data, the reality is that students who take AWAE-based English 101 classes actually achieve higher grades in their subsequent classes," said Sletten. "Like our student body, the workforce is becoming more diverse. Students need to learn how to adapt to rapid changes, to think critically, to think compassionately, and thrive in our complex world."
Sletten also hopes that the term anti-racist is seen as an essential part of building inclusion. "The word might make people uncomfortable, but it's an attempt to transform this paradigm of judgement into a more compassionate, more human, approach."
The AWAE project kicked off Jan. 8, and the work will continue through Fall 2021. The other participating institutions are Highline College, North Seattle College, Shoreline Community College, Pierce College, Whatcom Community College, and Yakima Valley College.
---
About the Programs
By offering high quality courses in literature, composition, and creative writing, BC's English Department seeks to foster creative and critical abilities, promote multiculturalism and tolerance, cultivate an appreciation of the English language, and empower students to achieve their academic and career goals.
BC's English as a Second Language Program provides English language classes to students with a college or career goal. Students learn reading, writing, speaking and listening skills to develop communication skills for education and work.
Last Updated March 10, 2021