Dr. David May Selected as New President of Bellevue College
Mar 29, 2023
Dr. David May was named the next president of Bellevue College (BC). The selection was made during a board of trustees meeting, where trustees voted unanimously on his appointment.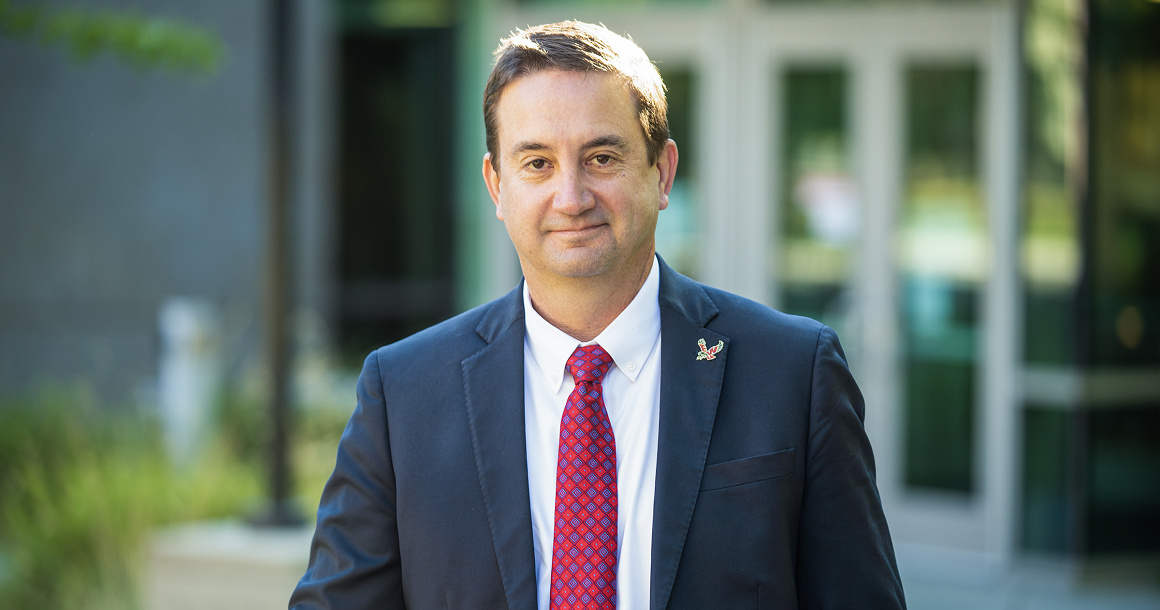 BELLEVUE, Wash. —Today Dr. David May was named the next president of Bellevue College (BC). The selection was made during a board of trustees meeting, where trustees voted unanimously on his appointment.
"Dr. May brings more than two decades of exceptional leadership in higher education, a deep commitment to the values we cherish, and a passion for creating pathways to success for students," said Merisa Heu-Weller, chair of the board. "After a thorough search with an exceptional pool of candidates, and in reviewing campus input, we're confident that he's the best choice to lead BC."
Bellevue College is the largest open-access college in the state with over 19,000 students enrolled annually. It offers a comprehensive array of programs including 14 bachelor's degrees, nine transfer associate degrees, two non-transfer associate degrees, and 64 certifications. New additions to the baccalaureate programs include a Bachelor of Applied Science in Business Management and Technology and a Bachelor of Applied Science in Cybersecurity. The college is also the source of more transfer students to Washington's public four-year colleges and universities than any other community or technical college in the state.
"I'm deeply honored to have been selected for the role of president at Bellevue College," said May. "In my conversations with faculty, staff, and students, it's clear that this is a community dedicated to student success, academic innovation, and the values of diversity, equity, and inclusion. I look forward to getting to know the campus better as we envision the institution's future together."
A nationwide six-month search supported by EQU Advisors culminated in this selection. May will succeed former Washington state governor Gary Locke who has served as BC's interim president since June 2020. The search yielded well-qualified candidates from across the country, and May was one of four finalists who were recommended to the board of trustees.
May is in his third decade as an educator and leader in higher education in the state of Washington. A Pacific Northwest native, he has focused his career on student success and regional partnerships. Holding a doctorate in political science from Washington State University, May is an expert in the area of Supreme Court politics who centers equity and incorporates critical race theory in his curriculum. He is passionate about the role of higher education in producing responsible and engaged citizens and as an engine of social mobility.
"I am excited about the selection of Dr. May as the next president of Bellevue College. With his demonstrated commitment to equity, we anticipate a continued level of strong support for BC's commitment to grow and sustain our equity-focused efforts" said Dr. Consuelo Grier, vice president of diversity, equity and inclusion.
Recognizing the critical role of public higher education as a point of access, opportunity, and excellence, May continues to focus on expanding educational opportunities for the entire range of diverse students that make up our region and our state. As the Interim President of Eastern Washington University, May was committed to ensuring student success and safety as we lived through and emerged from the pandemic and preparing the institution and our students to be leaders in the social, economic, and political recovery of our communities.
May holds a Ph.D. in Political Science and MA in Political Science from Washington State University, and a BA in Political Science from Whitman College.
More information is available on the BC Presidential Search website.
Media Contact:
Nicole Beattie | Associate Director of Communications
(425) 564-2486 | nicole.beattie@bellevuecollege.edu