Notes from the President
Apr 11, 2023
Dear Colleagues, 
Welcome to Spring Quarter! I want to start off my Note today with a big thank you to our colleagues all across the campus who contributed to the newly designed Bellevue College website! The new website offers a more intuitive layout, increased accessibility and usability measures, and an enhanced user experience for our students. Staff have worked for years on this website redesign and it's great to see the fruits of their labor!
Recent and Upcoming Heritage & Awareness Days and Months
April is Arab American Heritage Month, a time to recognize and acknowledge the significant contributions Arab Americans, at 3.5 million strong, have made to this country, and our own community. On March 31, President Biden issued a proclamation recognizing this important commemorative month, writing, "Today, the achievements of Arab Americans are reflected in the arts and sciences; in businesses and faith communities; in classrooms and hospitals; and in police stations, firehouses, and every branch of the military." You can learn more about these achievements through the Arab American National Museum which offers a virtual experience of its core galleries.
April 2nd marked World Autism Awareness Day, and the entire month is a time to recognize and spread awareness for the rights of autistic people. In addition to raising awareness, it's important to recognize that those with autism or who are neurodivergent deserve acceptance and respect, have much to offer, and it is often non-disabled people who need to change perspectives to enable true inclusion and accessibility for all. We should be proud that BC is nationally recognized for its programs supporting neurodivergent students. Explore the excellent resources and articles on BC's Neurodiversity Navigators website . 
April is Sexual Assault Awareness Month (SAAM). To educate and engage the public in addressing this widespread issue, the National Sexual Violence Resource Center is coordinating a SAAM campaign throughout the month. The roots of this movement can be traced back to the 1940s, and SAAM was first nationally observed in 2001. You can find prevention and education resources, including information on how to foster healthy communication and relationships, on the King County Sexual Assault Resource Center website. 
Founded in 1970 as a day of education about environmental issues, Earth Day 2023 occurs on April 22, and once again our Office of Sustainability has created an exceptional lineup of events to celebrate Earth Week April 17-22. This year's theme, "Resilience in Action: Stronger Together," focuses on the interconnectedness of people and the planet to create a thriving community and just future. All events are open to the entire BC Community, with a combination of in-person and virtual events.  
---
Updates
Town Hall on the College Budget
If you missed the Town Hall on the College Budget on April 6, you can access the recording on the President's Office SharePoint site. The session provides an update on the current fiscal year budget and a look at budget planning for 2023-2024, as well as a discussion on the impact of enrollment on the budget during the current year and beyond.
Recycling Styrofoam
Did you know that Bellevue College has a Styrofoam recycling program? The Office of Sustainability works with Styro Recycle, LLC, a company that manages this hard to recycle item. Currently, the Warehouse and Media Maintenance & Digital Media Services have collection locations. Media Maintenance & Digital Media Services has been part of the program since early 2019 and have kept approximately 3,800 cubic feet of Styrofoam packaging out of landfills! What awesome results!  If your area has large quantities of Styrofoam, bubble wrap, and plastic wrap/film, please contact Sustainability@bellevuecollege.edu to work through possible solutions. The Office of Sustainability is happy to work with departments on finding ways to divert recurring and hard to recycle items from landfills.
---
Kudos
DECA Team
Congratulations to the DECA team at Bellevue College for their success at their recent state competition. DECA is an intercollegiate team "sport" that has students competing against other colleges and universities in business and marketing case studies and prepared presentations. BC students not only generated 22 state champions in the competition, but earned 5 times more points than any other school, continuing a winning tradition that has lasted for almost a decade. The activity helps develop problem solving and critical thinking skills, and prepares the next generation of leaders for careers across all fields of study.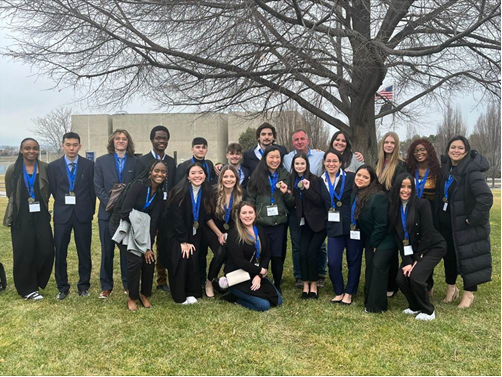 Jennie Mayer
Congratulations to Jennie Mayer, Chemistry Faculty, Physical Sciences Co-Chair, and Achieving the Dream Co-Lead, for being honored by the Seattle Association for Women in Science (AWIS) with the 2023 AWIS Award for Excellence in STEM Education/Outreach. Seattle AWIS has been recognizing local, outstanding women in STEM since 2013 for their innovation, outreach, and leadership and for their impact as mentors and inspiring role models for students and other professionals.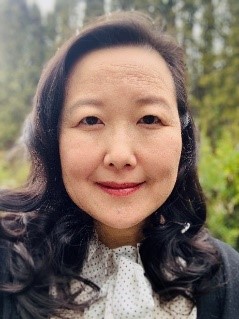 Grounds Crew and the Office of Sustainability
Although we are in the Spring Quarter, I would be remiss to not thank the Grounds Crew and the Office of Sustainability for hosting the popular Winter Holiday Crafting Event for the fourth year last December. The event provided a fun atmosphere for everyone to get creative and enjoy the holiday season. This year's crafts were a wooden deer, a pallet bear family, and wreaths of various sizes, while enjoying festive music and warm beverages and refreshments. The crafts for the event were created using natural materials gathered on campus and prepped by the Grounds Crew. The Grounds Crew and the Office of Sustainability hope to continue the tradition and see everyone in winter 2023!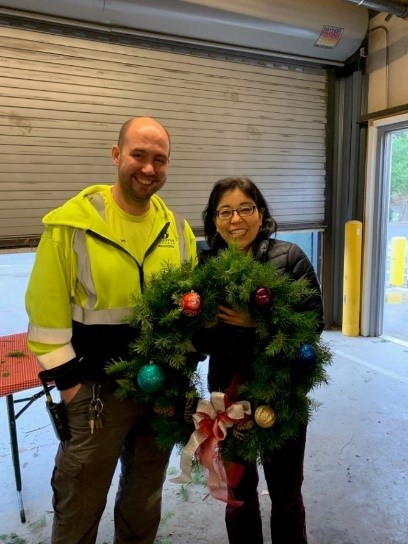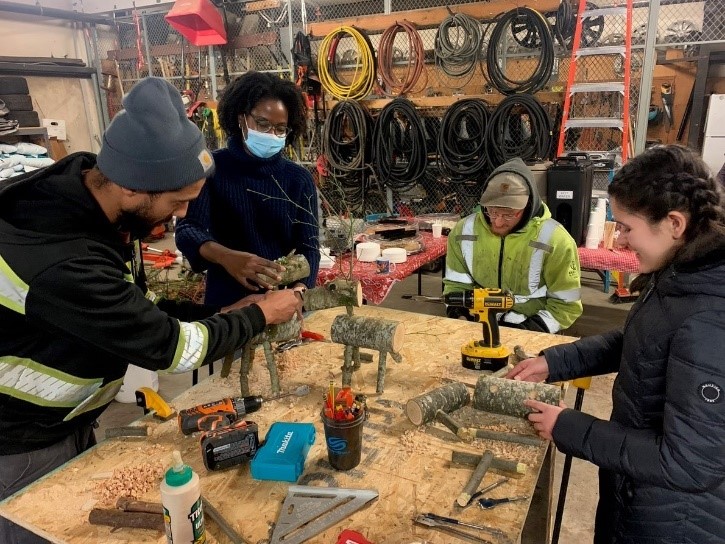 ---
In Memoriam
It is with sadness that we share that our colleague Lorpao Vang passed away recently. Lorpao was a valued member of the Food Service team for more than 25 years. He will be missed. You can send a supportive comment to Lorpao's family through his online obituary.
Gary Locke
Interim President