The Canvas Dashboard is the first page you see upon logging into Canvas. Each of your classes appears as a colored "tile," arranged alphabetically in a grid, with the item number and course name in small-ish text below the big block of color. Up until this point, the only way you could customize each tile was by changing the color. If your Dashboard has lots of tiles, it can be difficult to find the class you're looking for.
Well, not any more! Now you can add an image to your course tiles. Check it out: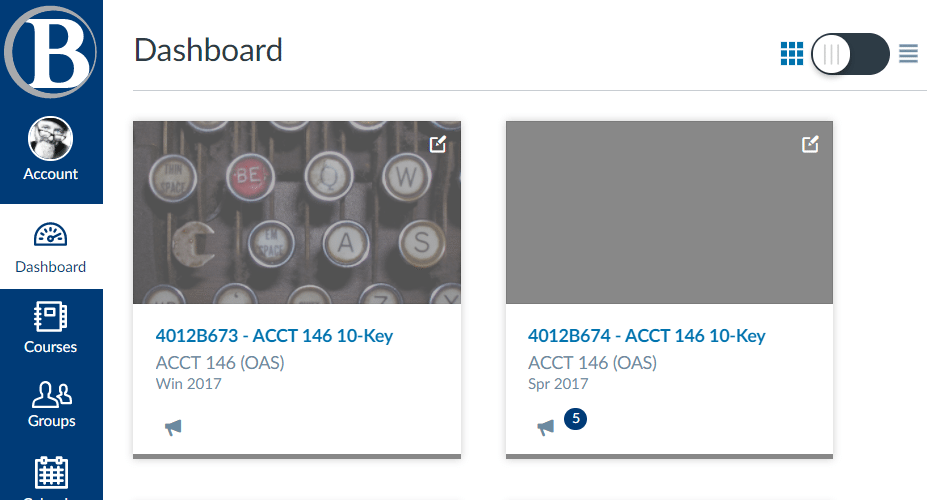 If you'd like to add images to your Dashboard class tiles, here's how:
1. Since this feature is applied at the course level, you'll need to enable it for each course. Go into your course, then to Settings.
2. In your course's Settings page, click on the "Feature Options" tab across the top.
3. Click the "switch" icon to the right of "Enable Dashboard Images for Courses."
4. Click any of your course's navigation links (the links on the left), then go back to your course's Settings page.
5. Click on the "Course Details" tab across the top. Now you should see a button called "Choose Image." Click it.
6. On the ensuing Flickr page, type in a search, then click on an image you'd like to use.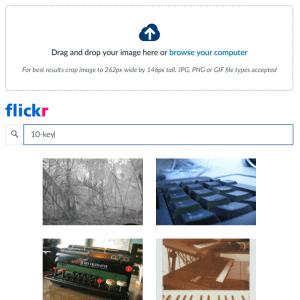 7. Scroll down to the bottom of the Settings page, and click the blue "Update Course Details" button.
8. Go back to your Dashboard to see the results!
Note that you can still change the tile color, too. The color of the image will be blended with the color of the tile. Experiment with the tile color to find a desirable combination.
This can really help make finding the course you need much easier and quicker.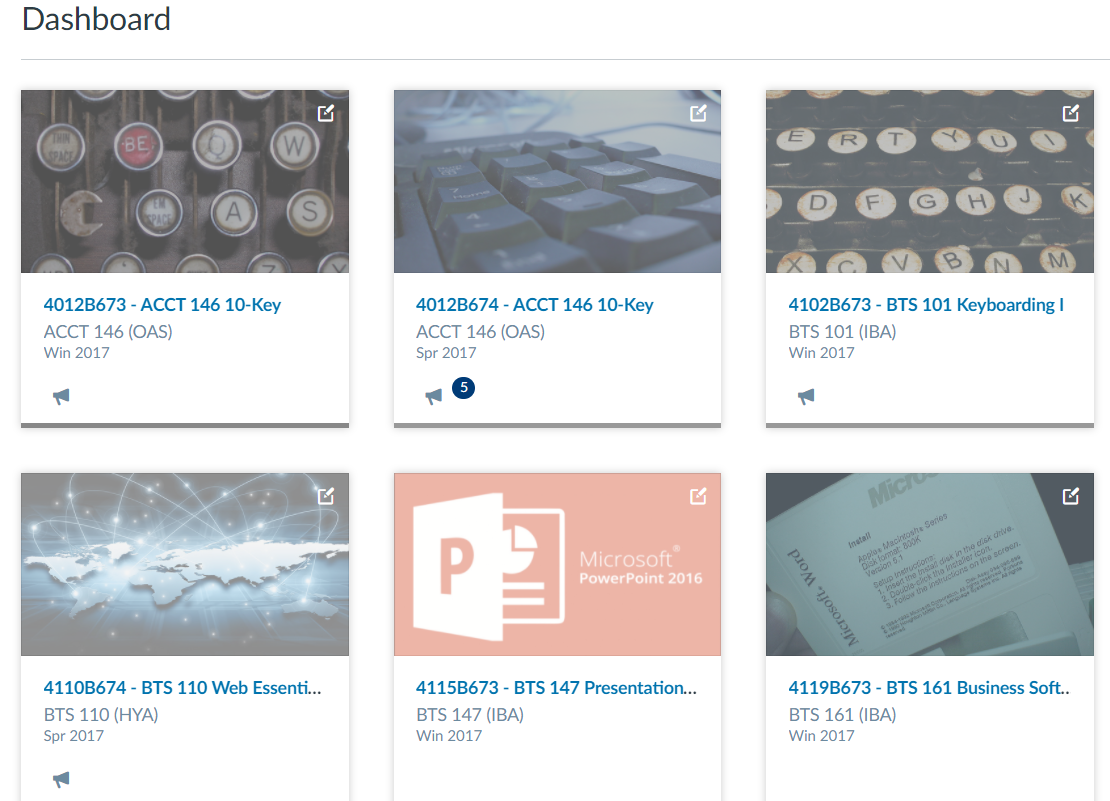 Last Updated February 24, 2018