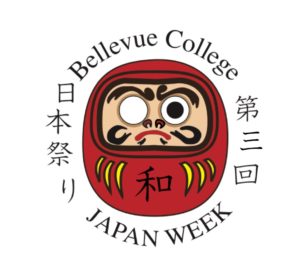 With every school year, there are always new trends. New styles, new activities, new events. And on the whole, many students leave said trends behind, but sometimes a trend endures, and as is the case of twin brothers, Nick and Zack Gallagher, that trend might just shape your life.
In 2012, the Gallagher brothers were middle schoolers and the trend was Kendama. The kendama (けん玉, "sword and ball") is a traditional Japanese skill toy with its origins during the Edo period. The ken has three cups and a spike which fits into the hole in the ball. Think classic cup-and-ball game with influences ranging from yo-yo to diabolo and juggling.
First introduced at their friend's house, the Gallaghers weren't impressed, but with a little practice, they were hooked. "I just thought it looked funny when I first saw it," said Zack. "But when I tried it for the first time, I instantly loved it – there are so many tricks to learn, which is so intriguing because it's such a simple-looking toy! The feeling I got when I landed my first trick was amazing, and that's what really made me decide to get one."
Six months after their introduction to the game, the brothers entered their first competition. Kendama competitions are held the world over, with contestants competing in a variety of formats including trick ladders, speed battles, freestyle and head-to-head world championship style. Two and a half years after that first competition, they went pro and gained a sponsorship from Sweets Kendama, which now sells the Nick Zack Gallagher Pro model.
Nick and Zack are now seasoned, decorated competitors. Zack holds the 2015 Minnesota Kendama Open title and Nick holds the 2016 Minnesota Kendama Open title and is the 2018 Gloken Kendama World Cup winner.
Missed out on the live viewing of the Gallaghers release edit? Watch the announcement video that was shown on the big screen at the MOA during the MKO 2017 t…
Outside of competition, the brothers actively engage in all things kendama culture and work to foster a stronger understanding of the sport here in the PNW, including weekly kendama jams (meetups) in Bellevue and Seattle.
The brothers, both Bellevue College alums, are currently pursuing bachelor's degrees at the University of Washington and while they're both neck-deep in their studies, you'll rarely catch them without a kendama in their possession or on their minds.
"I just finished a semester studying abroad in Japan, and the kendama community is enormous there now," said Nick. "My study abroad wouldn't have been half the experience it was if I wasn't seeing my kendama friends, going to meetups, hosting events, attending competitions. I want to live there someday as well and kendama has also influenced my academic interests. So yes, it's pretty much made up the entirety of my life from sixth grade until now!"
The Gallagher brothers' are hosting the Bellevue College Kendama Contest for beginning and intermediate level players during Japan Week, a weeklong BC campus event promoting the culture and history of Japan.
The Bellevue College Japanese Culture Exchange Club, together with the Consulate-General of Japan in Seattle, will host the third annual Japan Week on the Bellevue College campus. The week kicks off with a free public festival day Saturday, Sept. 28, from 10 a.m. – 5 p.m. on the BC campus. In addition to a kendama contest, the event will offer numerous activities, cultural exhibits, presentations, Japanese music, dance and martial arts demonstrations.
Some highlights for the Sept. 28 event include:
a screening of the Japanese film, ビリギャル ("Flying Colors") based on a true story about a failing high school student who is accepted into Keio University after meeting a teacher who believes in her abilities;
a Planetarium Storytime with views of the Harvest Moon and Milky Way while listening to かぐや姫 (Moon Princess) and 七夕の話 (The Story of Star Festival);
a Japan Quiz Show with prizes in which participants use their smartphones to answer questions related to Japan;
a Cosplay Costume Contest with prizes by SakuraCon;
a Dango Workshop where participants learn to make delicious dango (rice balls);
martial arts demonstrations;
musical performances;
Taiko (Japanese drumming) performances;
a tea ceremony & Ikebana;
a karaoke space;
Yukata & Samurai armor photo booths;
a flea market & Japan market;
and many more lectures, workshops and demonstrations.
Organizers expect high volumes of attendees, with previous years attracting over 8,000 visitors.
"BC has a unique opportunity to educate and expose students and the broader BC community to aspects of Japanese culture that they would otherwise have no opportunity to experience," said Anne Matsumoto Stewart, senior associate professor of Japanese language at BC and lead organizer of the event. "Reaching out to the broader Eastside and Puget Sound community is a way to achieve these goals with a wider audience and a way for BC to be able to connect with and 'give back' to the community that supports us."
For full schedules and more information, please visit https://studentweb.bellevuecollege.edu/japan-week/.
2018 Japan Week Photo Gallery
Last Updated March 5, 2021