Amazon Makes 1.5M Gift to BC Foundation to Support Computer Science
Oct 11, 2022
Amazon will donate 1.5M to the Bellevue College Foundation over the next three years in support of BC students pursuing their Bachelor of Science in Computer Science. The gift was announced today by BC interim president Gary Locke at a 'State of BC' event hosted by the Foundation. Funds will be used to help build…
---
Amazon will donate 1.5M to the Bellevue College Foundation over the next three years in support of BC students pursuing their Bachelor of Science in Computer Science. The gift was announced today by BC interim president Gary Locke at a 'State of BC' event hosted by the Foundation.
Funds will be used to help build a pipeline of computer science graduates to meet industry demand, expand the capacity of the computer science program to serve more students, and support student completion with financial or technical assistance, particularly those from underrepresented populations.
"Since we first launched the BS in Computer Science degree in 2017, it's proved to be a tremendously successful pathway for our diverse communities to gain the skills and experience for this high-wage, high-demand field," said Gary Locke. "Expanding our computer science program, including more financial support for enrollees and outreach to K-12 students, means great opportunities for even more students. We're so grateful to Amazon for making this substantial contribution to their success."
"Computer science is one of the most in-demand fields of the U.S. economy, and it is essential that there are enough skilled workers who represent our diverse communities to fill these roles," said Victor Reinoso, global director of Amazon's philanthropic education initiatives. "Amazon is excited to support Bellevue College's Computer Science program. We share the common goal of expanding CS education access and equity, particularly for students from communities historically underrepresented in tech."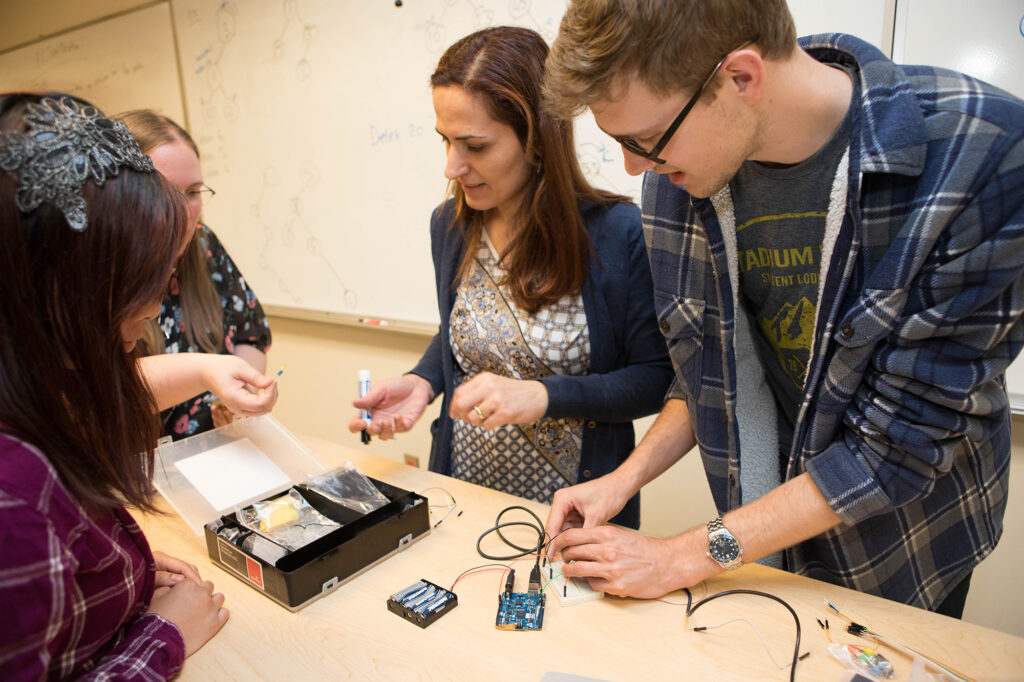 Bellevue College was the first in the Washington State Community and Technical College System to offer a Bachelor of Science in Computer Science, and its graduates have been employed at some of the region's largest employers, including Amazon, Microsoft, Oracle, T-Mobile, and Expedia Group. According to the U.S. Bureau of Labor, the annual median wage for software developers in Washington state was $145,150, and for computer programmers $183,610.
Erik Uri, one of the first students to enroll—and graduate—from BC's computer science program, is currently working at Microsoft. In a 2019 interview about his college experience, he said, "It was a lot of fun, and hard work. That first class was small so we got one-on-one time with faculty, and our experience helped inform the curriculum…I would highly recommend Bellevue College for anyone considering entering computer science. It was definitely the best investment I could have made for my future."