BC Awarded National Science Foundation Grant
Sep 29, 2023
The National Science Foundation (NSF) has awarded BC $749,543. The focus of the initiative is to encourage access, familiarity, and the adoption of Extended Reality (XR) in educational settings.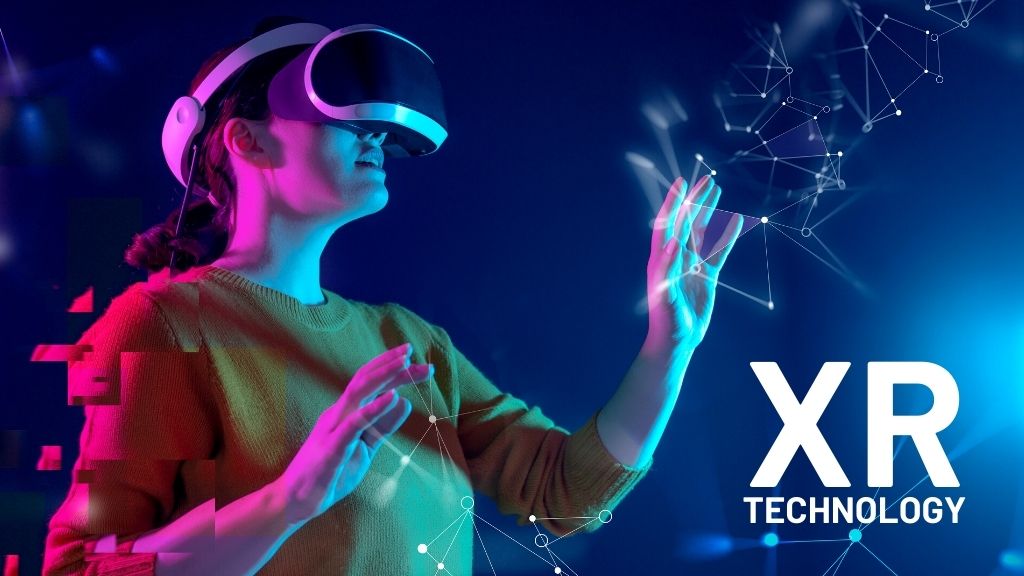 Bellevue College (BC) is proud to announce that the National Science Foundation (NSF) has generously awarded the institution $749,543, set to be distributed over a three-year period. The funds will be instrumental in the development and execution of the Pacific Northwest Open Extended Reality Initiative.
The primary focus of this initiative is to encourage access, familiarity, and the holistic adoption of Extended Reality (XR) in educational settings. By doing so, BC seeks to establish a foundation of educational equity, particularly for historically disadvantaged groups who have not had equivalent access to these technologies.
XR is an umbrella term encompassing Virtual Reality (VR), Augmented Reality (AR), and Mixed Reality (MR). While each of these technologies offers unique user experiences, they all share a common goal: to blend the digital and physical worlds, creating an immersive environment.
"VR offers a completely virtual environment," according to Bruce Wolcott, BC professor and XR Lab faculty lead. "XR isolates the user from the real world and creates the feeling of being fully present within a simulated 3D space. AR, on the other hand, overlays digital content onto the real world through devices such as smartphones or AR glasses. MR is a hybrid, allowing digital and physical objects to coexist and interact in real-time."
Together, like XR, these technologies offer a wide range of applications, from gaming and entertainment to professional training and education, promising transformative changes in how we perceive and interact with the digital realm. In addition, many virtual spaces support live social interactions among participants appearing as avatars or 3D graphical versions of themselves.
A portion of the NSF grant will be allocated to the creation of an Extended Reality Educational Exchange Network, welcoming Community and Technical Colleges (CTCs) as well as other institutions that share BC's passion for XR advancements.
In tandem with the above network, BC will also concentrate on formulating foundational XR Educational Resources, catering especially to educators. This will ensure a streamlined introduction of XR technologies into traditional and modern teaching methods.
To further fortify the XR community, BC will roll out a project-based collaboration process paired with an XR development course. This dynamic combination is geared towards producing tailor-made XR resources, while simultaneously educating the next wave of XR professionals.
Finally, to widen the reach and impact of XR in education, an open-access XR educational archive will be developed in partnership with the State Board for Community and Technical Colleges (SBCTC). This archive will serve as a reservoir of XR knowledge, facilitating dissemination across our expansive network.
BC is looking forward to using these tools to further advance educational equity. "Open educational resources (OER) have been around for a while," said Ron Austin, XR Lab administrator. "Still, this as an opportunity to use XR and interactivity to increase OER quality in a way that really hasn't been done before, and we are excited about the possibilities"
BC's XR and VR labs are representative of the institution's commitment to innovative technologies. With state-of-the-art equipment and a dedicated team, the lab has been at the forefront of introducing students and educators to the infinite possibilities of XR and VR. According to Renee Nejo, BC Game Design Program Chair, "This grant will propel BC into a future where education is immersive, inclusive, and impactful."
About Bellevue College: Based in Bellevue, Washington, BC has been a beacon of educational innovation and excellence for more than 50 years. With a strong focus on technology and forward-thinking, BC is devoted to providing unparalleled learning experiences to its diverse student body.