Notes from the President
May 19, 2023
Dear Colleagues,
As the weather has finally transitioned to spring, I find myself enjoying the warmth of the sun and the vibrant colors of nature blooming all around. It's a refreshing change from our cold winter and fills me with a sense of joy and renewal.
Celebrating May Heritage Months
Jewish American Heritage Month
May is Jewish American Heritage Month, a time to celebrate and pay tribute to the generations of Jewish Americans who helped form the fabric of U.S. history and culture. At the same time, we must also recognize the pain and fear members of our Jewish American community feel in the wake of antisemitic acts across the nation, and close to home, as was demonstrated by the recent vandalization of the Temple De Hirsch Sinai on Capitol Hill. Please extend extra kindness and compassion to our Jewish faculty, staff, and students. You can also share educational resources like The Washington State Jewish Historical Society which offers a digital museum that serves to preserve the stories, lives, memories, and events that have shaped Jewish life in Washington State. And the Holocaust Center for Humanity based in Seattle offers online events and exhibits to teach the lessons of the Holocaust and inspire students of all ages to confront bigotry, intolerance, and indifference. 
National Asian American and Pacific Islander Heritage Month
This May BC also joins other colleges, communities, and the nation, in celebrating AAPI month. The Library Media Center has assembled a wonderful virtual display with links to books, museums with virtual exhibits, online media, and other resources. If you'd like to explore the rich history and contributions of Asian American and Pacific Islanders, visit asianpacificheritage.gov for a series of virtual exhibits and events. Locally, on May 6 at the Seattle Center Armory Food & Event Hall, you can enjoy the Asian Pacific Islander Heritage Month Celebration featuring food, music, vendors, performances, and a cultural display of nations.
Kudos
Dr. Ahmad Ghashmari
Congratulations to Dr. Ahmad Ghashmari who received a Fulbright U.S. Scholar Program award to Jordan for the 2023-2024 academic year from the U.S. Department of State and the Fulbright Foreign Scholarship Board. Dr. Ghashmari will be hosted by the Jordan University of Science and Technology, where he plans to research the role of language in climate literacy and advancing climate justice.
Brandon Lueken
Congratulations to Brandon Lueken for his recent election as College Assembly Chair. We look forward to the leadership he will provide to the campus governance system over the next academic year.
Grounds Department and the Office of Sustainability
Congratulations to the Grounds Department and the Office of Sustainability for attaining arboretum certification for the campus through ArbNet, which makes the campus the seventh arboretum certified under this program in Washington State. Check out the new signage around campus marking the plants in the BC collection.
To explore the Arboretum visit: https://www.bellevuecollege.edu/sustainability/sustainbc/landscaping-initiatives/arboretum/
New Tenure-Track Faculty
And finally, welcome to all our new tenure-track faculty who have been hired over this last year! Keep reading to learn more through brief introductions provided by our newest faculty members.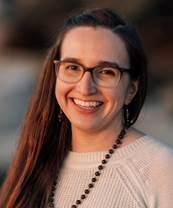 Dr. Claire McKinley, Environmental Science
I am starting as an Assistant Professor in Environmental Science. Before that I was a visiting assistant professor at UC Davis. I did a Post Doc at UW in Oceanography, and have my Ph.D. from Texas A&M Oceanography. I study marine sediment chemistry, my PhD focused on Nd isotopes in deep sea marine sediment and since then I've done mostly modern biogeochemical work but I am really interested in the ways modern biogeochemistry alters paleo records. I am largely shifting my focus to be thinking about Geoscience Education, especially examining the way we teach and talk about Indigenous Sovereignty / settler colonialism in the Geosciences. I am originally from Portland Oregon, my parents are from Wenatchee, WA and I am excited to be back in the PNW!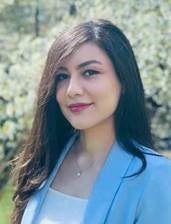 Dr. Hadise Khaniyan, Health PE
Dr. Hadise Khaniyan has an undergraduate degree in Nursing and a master's degree in Community Health Nursing. She received her Ph.D. in Exercise and Health Sciences with an emphasis on behavior change from UMass Boston. She has been working as a researcher and an instructor in the health promotion field since 2009. She is most interested in understanding of human behaviors that affect health, and the application of that knowledge to promote effective health behavior change.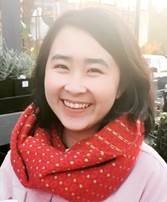 Weina Sun, English as a Second Language
Weina Sun is joining the English as a Second Language (ESL) Department. She has been working at Bellevue College since 2016, and she is grateful for the interdisciplinary teaching practice she has established here in the ESL, I-BEST, and ELI Programs. Her interests include digital learning and technology, instructional design, and project-based learning. She believes teaching goes two ways. Therefore, she aims to create a classroom where teachers and students alike are expected to both teach and learn. She belongs to multiple identities and pursues a life filled with purposeful work, strong relationships, and meaningful community.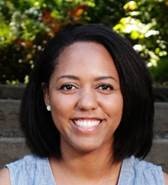 Elexa Moore, Library
My name is Elexa Moore (she/her) and I will be a Reference and Instruction Librarian. I've previously worked as an Adjunct Faculty Librarian at three local community colleges including Bellevue College. I have lived in the Tacoma/Seattle area for most of my life and enjoy attending art and music events as well as trying new foods! I am excited to join Bellevue College full time in the fall.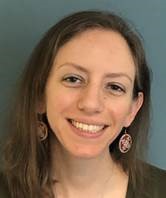 Dr. Christina Sciabarra, Political Science
Christina Sciabarra (she/her) has worked and taught in various departments at Bellevue College for the last 7 years. She is joining the Political Science department and her research focuses on post-civil war peacebuilding, the Middle East, and armed conflict-related trauma. Christina is constantly learning how to implement UDL strategies and make her classes more accessible and is committed to challenging status quo narratives, helping students explore and critically assess data, and empowering students with tools and strategies to engage in political processes.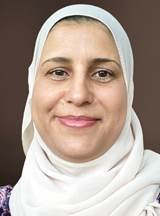 Dr. Muntaha Alibrahim, Nursing
Muntaha Alibrahim is a nursing faculty member at Bellevue College. I graduated with a Ph.D. in nursing from Kent State University in August 2018. A major focus of my dissertation was to examine predictors of intimate partner violence. In 2013, I worked in research as a research assistant and for one year after graduation as a researcher. My Master's degree focused on maternal and newborn nursing health. I held a position as a teaching assistant at Jordan University of Science and Technology – Jordan from 2005 to 2012. Currently, I am licensed as a Registered Nurse (RN) by the Jordanian nursing board, the DC nursing board, and the WA nursing board. I worked as an RN for three years in a catheterization lab from 2002-2005.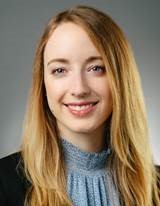 Dr. Rachel Hutto, Biology
I received my BS in Biochemistry (Georgia Tech 2014) and PhD in Biochemistry (University of Washington 2020), with research interests in both mitochondrial biology and biology education. I was involved in the STEP teaching training program at UW and am currently a member of SABER and ASMCUE societies for disciplined-based education research. I'm excited to further develop my skills in equitable and inclusive teaching practices at BC!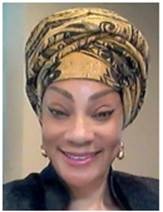 Dr. Alice Jenkins, Applied Accounting
Dr Alice Jenkins is an Accounting Assistant (Tenure Track) Professor in the IBIT division. She has been a faculty member at Bellevue College for over 15 years (adjunct faculty, temporary full-time faculty as well as an administrator). She also worked as adjunct faculty for the Business Management & Marketing Management programs. She has God given gifted skills, passions, and talents for facilitating learning to young adults and adults. Dr Jenkins holds degrees in Accounting, Counseling, and a Doctorate in Ministry.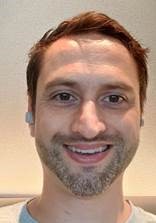 Ian Walker, Geography
My name is Ian Walker and I have been an adjunct in the Geography department since 2014. A few of my topics of interest are human and social geography, urban geography, climate change, and natural hazards and disasters as well as recently becoming more involved with Geographic Information Systems (GIS). I live in Kenmore with my wife and enjoy traveling, concerts, soccer and grading papers.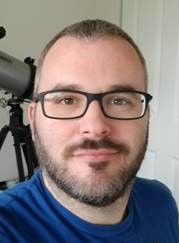 Dr. Tim Winchester, Physics
Tim Winchester is pleased to be starting a tenure track position in the Bellevue College Physics Department after six years as an adjunct at BC. Tim earned a PhD from the University of Washington for studying solar neutrinos detected by the Sudbury Neutrino Observatory. Tim's hobbies include Duolingo, LGBT teen fiction, and board games.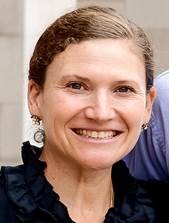 Deborah Leblang, Art
Deborah Leblang has been teaching at the college-level for the past fifteen years. She has two master's degrees from Columbia University in Art History/Archaeology as well as Architectural History. Prior to completing her degrees, she was a research assistant at the Oakland Museum, the Palace of the Legion of Honor, the Museum of Modern Art, and the Wallach Gallery. Some of her research projects have included historic prismatic glass, cosmatesque mosaics and fresco conservation.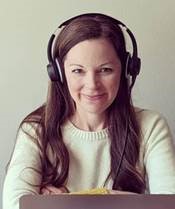 Cassie Cross, English
Cassie Cross is a writer and composition instructor of 14 years teaching in multiple modalities. She is committed to developing inclusive, antiracist pedagogy that supports the abilities of individual learners. She is an enthusiastic editor and collaborator in literary magazine publishing, serving as faculty advisor for Bellevue College's Belletrist since 2015.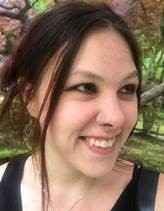 Zoe Aleshire, Philosophy
Zoe Aleshire is a philosopher of Feminist and Kantian ethics with Metaphysical tendencies and a love of literature. After graduating with an M.A. in the last Philosophy cohort of WSU in 2012, she returned to Bellevue College where her undergraduate degree began. She was born in Seattle, which may explain her attachment to good food, great coffee, and ceaseless rain (even if she always forgets her umbrella!)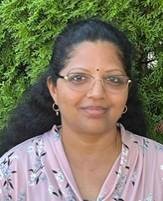 Mathi Radhakrishnan, Math
I grew up in India and graduated in Math from M.S. University. I moved to USA 22 years ago. I taught Math in Seattle Central and Green River before joining BC in Fall of 2008 as an Adjunct. I'm excited to undertake a new journey as a tenure track faculty. In my spare time I enjoy spending time with my girls, cooking, walking and sewing.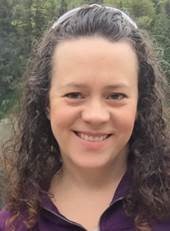 Stephanie Campbell, Diagnostic Ultrasound
Hello, my name is Stephanie Campbell. I graduated from the Diagnostic Ultrasound program at Bellevue college in 2004 (back then it was still known as Bellevue Community College). Since then, I have worked as a cardiac sonographer at Virginia Mason Hospital. During that time I functioned as their clinical instructor for students from both Bellevue College and Seattle University. I decided to go back for my bachelor's degree and graduated again from Bellevue with my BAS in Healthcare Management and Leadership. However, teaching and education is my passion and I have always known that someday I would be a teacher. I can't express how happy I am that this opportunity has presented itself to me.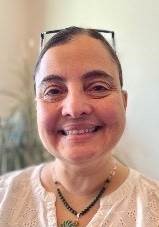 Ana Bravo-Camelo, Counseling
I was born in Mexico and lived there until I was 25, and have been in the U.S. since then, so I like to say I have been half of my life on each country. I went back to school as a returning student for my Master's in Applied Behavioral Science, with a focus in Systems Counseling. After seeking professional experience in different areas of the counseling /psychology field, such as community mental health, private practice, and family preservation services, I am happy to be part of the Counseling team at Bellevue College. I particularly enjoy working with Latinx students.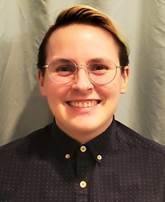 Isaac Hopps, Diagnostic Ultrasound
My name is Isaac and I'm a Bellevue College alumni. I joined the Diagnostic Ultrasound program as an adjunct instructor in April of 2021, during the peak of the pandemic, so a majority of my experience has been online. This Fall will be my first quarter as an on-campus, tenure track, and full-time employee!
I first realize my desire to teach in medicine when I began providing yearly talks regarding proper transgender patient care, back in 2018.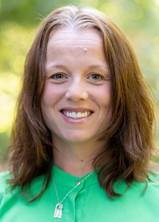 Alicia Brender, Early Learning
Alicia has 22 years of experience in the field of Early Learning Education in many differing roles; infant/preschool/PreK Teacher, Preschool Team Leader, Assistant Director, Director, Head Start Coordinator, ECEAP Director, STARS Trainer, Integrated PreK Administrator, ECE Adjunct Faculty at Renton Technical College and now Assistant Professor at Bellevue College. She is a mother of 2 boys, Lincoln (9) and Maxwell (13) and 2 fur babies, Leia (6) and Luke (5). Alicia has been an early childhood advocate for many years, serving on the ECE Advisory Committee at Renton Technical College, serving multiple years on the Governor's Early Learning Advisory Council and have testified in front of the State Legislator on many occasions to advance early learning initiatives in our state.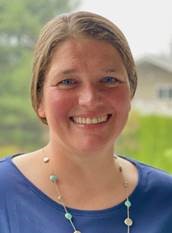 Dr. Chris Dixon-Hundredmark, Anthropology
Chris Dixon-Hundredmark, PhD (she/her) earned a BA in Anthropology from St. Mary's College of California and her MA and PhD from the University of Colorado, Boulder. Her research centers on Maya agriculture, community organization, and household archaeology. Chris has done fieldwork in Belize, El Salvador, Honduras, Mexico, and Hawaii. Currently, she is working to challenge assumptions in archaeological literature about parenting. Chris is thrilled to return to Bellevue College after having taught as an adjunct instructor in the Anthropology Department from 2009-2013.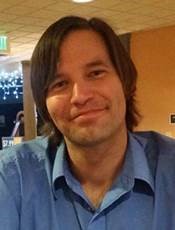 Michael Broome, Mathematics
I was a non-traditional college student, spending half a decade in the workforce for a small software company before returning to college. My major was initially psychology, but I transitioned quickly to the comforting certainty of Mathematics. I earned an MS from Montana State, spent time in in student support as a Learning Center director in West Texas before finding my way to BC, where I now begin my journey as Math Tenure-Track Faculty.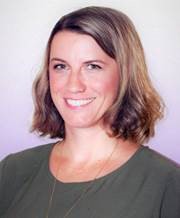 Jennifer Celms, Nursing
Jennifer Celms has been a nurse for 13 years, working in a variety of settings including emergency medicine, trauma, forensics, healthcare leadership, and school nursing. She has her Master's Degree in Nursing Leadership and Management from Western's Governors University, and a Post-Master's Certification in Trauma Informed Clinical Practice from NYU Silver School of Social Work. She has a passion for teaching new nurses to approach all areas of patient care with a trauma-informed lens. In her free time, she enjoys spending time in the outdoors with her husband, 4 children, and 3 dogs.
Felipe Anaya, Library
Greetings! My name is Felipe Anaya, and I am the new Undergraduate Research Librarian for the Library Media Center here at Bellevue College. Formally, I was the Coordinator, Service Design and Assessment for the Lemieux Library at Seattle University. There I provided instruction, research services, and resource management support to each of the business programs. I earned my Master of Science in Library and Information Science from the University of Illinois in Urbana-Champaign and a Master of Business Administration from New Mexico State University. Personally, I enjoy all outdoor activities, such as backpacking, sailing, paddle boarding, and camping and have a wonderful dog named Leeloo.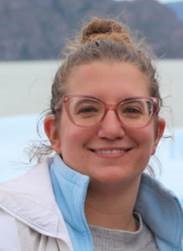 Maria Lizana, Astronomy
My name is Maria Guadalupe Lizana, but most people call me just Lupe. I'm a Chilean astronomer, from the Patagonia area, and I've lived also in the Netherlands and Canada. My favorite astronomical objects are galaxies and my favorite constellation is the Southern Cross. In my free time I can be signing, at the gym, eating pastries, dancing Zumba, or playing the drums (or traveling!)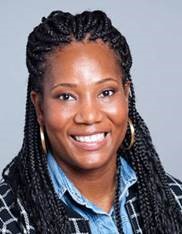 Jamila Bates
Jamila Bates was a born and raised in Seattle, Washington. She is a Licensed Mental Health Counselor with an M.S. in the Mental Health Counseling from Manhattan College and a B.A. in Sociology from The George Washington University. She has worked in numerous educational and community settings in the US, Morocco and Thailand. In her personal life, she enjoys traveling, watching women and men's basketball, ceramics and going to live concerts.
---
Gary Locke
Interim President