Campus Sustainability
Bellevue College is committed to fostering a community that is conscious of safeguarding quality of life, preserving natural resources, maintaining healthy ecosystems, and reducing climate impacts.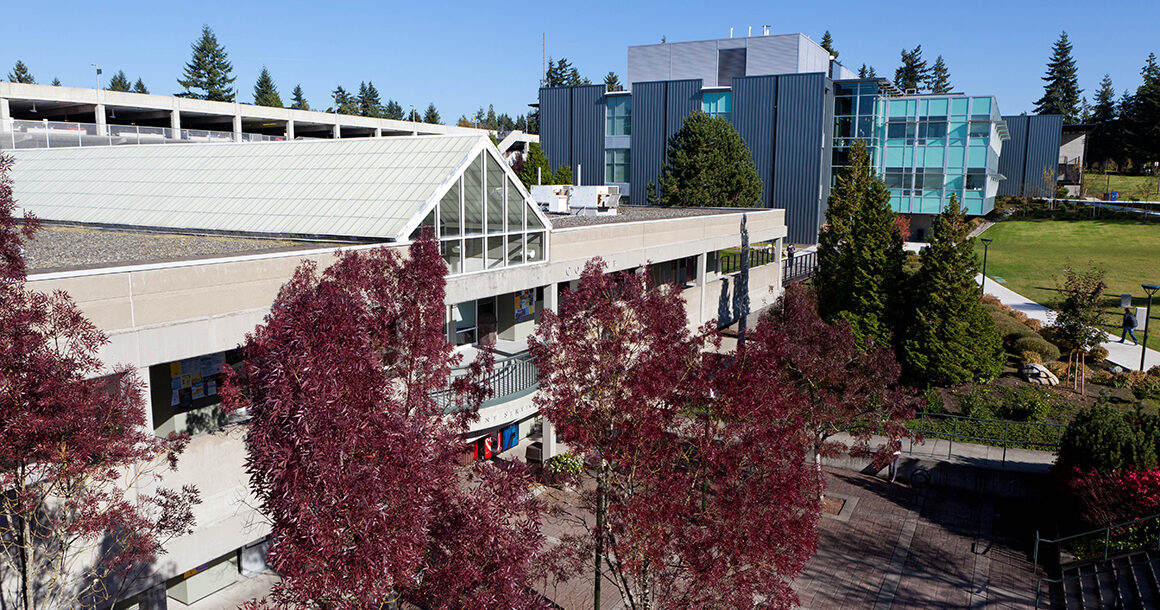 Who Are We?
The Office of Sustainability works on tracking and reducing the college's greenhouse gas emissions, conserving natural resources, educating and engaging campus, and incorporating sustainability into the college's culture and curriculum.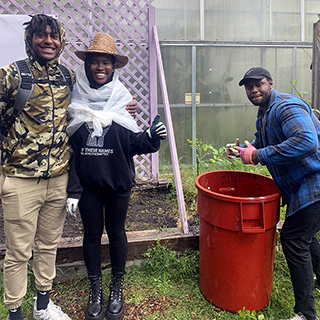 We influence sustainability on campus in a number of ways. Our focus includes on-campus programs that address food, IT, landscaping, energy, waste, water and transportation, as well as education.
Learn more about campus sustainability,
get the latest news, and check out our Facebook.

Campus Partners in Sustainability
Sustainability touches all areas of BC's curriculum, culture, community, and the built environment. In addition to the Office of Sustainability, key groups that focus on sustainability include: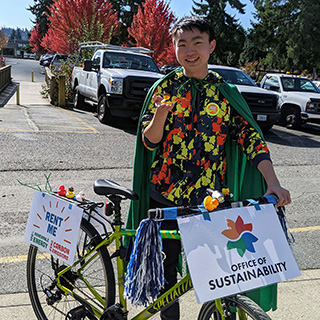 Sustainability Policy
BC prepares our students to be leaders in cultivating a sustainable future and in promoting equity and climate justice. Because sustainable principles are among our fundamental values and priorities, these principles provide faculty and staff a framework for college planning, operational practices, and curriculum development.
The college recognizes that students should be aware of and prepared for the challenges created by climate disruption, population growth, and a lack of sustainable resources.

From the 1280 Commitment to Sustainability
Original Date: 12/11/2019 * Last Revision Effective: 12/11/2019
Climate Commitments
To show the higher education community that sustainability is important to BC leadership, the president annually signs Second Nature's American College and University Presidents' Climate Commitment. Through this pledge, goals are set to help us strive towards carbon neutrality and resiliency. Since its inception in 2007, Bellevue College has been a signatory to the Carbon Commitment. Through this commitment, BC pledges to achieve carbon neutrality by 2050.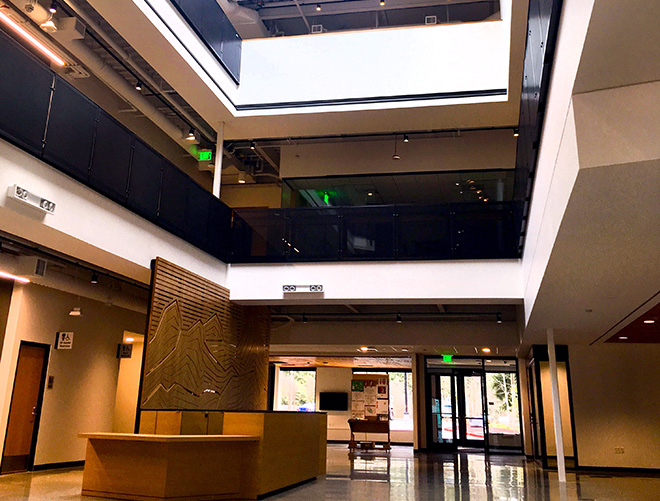 Get to Know Your Green Campus
Using unique strategies that reduce energy and water consumption, we have taken an aggressive approach to sustainability to pursue LEED© certified buildings on campus. We have four buildings with LEED© certification. Our Student Housing is LEED© Platinum, the highest possible rating.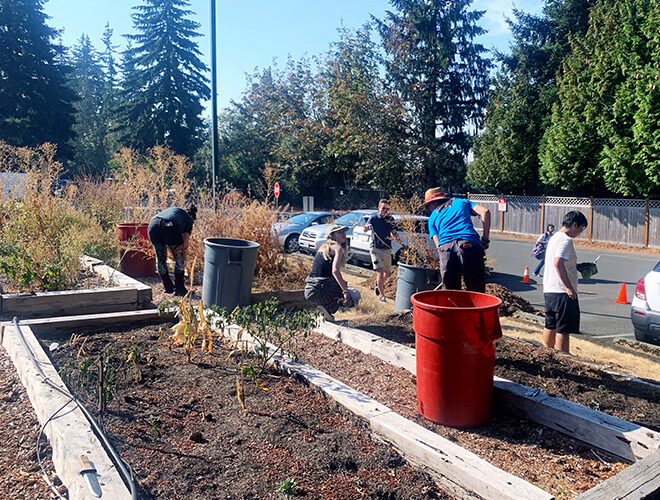 Get Involved
We are active on campus with events, competitions, our Fall Sustainability Series, and of course, Earth Week. There's room for everyone to get involved. Check out our "Get Involved" page and newsletter, The Green Carrier, for more information.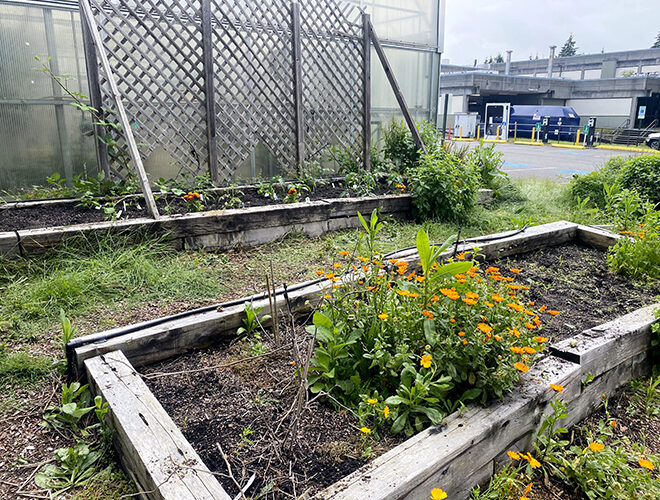 Campus Walking Tour
Take this self-guided tour around campus to learn about the many projects and initiatives that make Bellevue College sustainable.