Digital Marketing, BAS
Digital advertising and social media have redefined today's marketing practices. Web-optimized strategies are essential for acquiring and engaging customers in the Internet Age. This degree provides students with sought-after skills including content creation, search optimization, website design, and customer relationship marketing. Be ready to fill creative, analytical, and executive marketing roles across digital platforms.
Courses & Requirements
The course catalog is a great place to find detailed information on this program.
Sample Courses
Content Marketing

Advertising

Webpage Authoring Essentials

Search Engine Strategy

Public Relations and Social Listening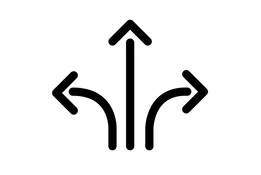 Flexible Study Options
The Digital Marketing program proudly offers both on-campus and 100% remote study options.
Kyle Barber

Kyle Barber is tenured faculty and the program chair of the Marketing department. Before teaching, he worked in New York City at some of the top advertising firms such as McCann, Wunderman, Razorfish, Draft, and Starcom Mediavest. He focused much of his career helping Fortune 500 corporations think about data capture, measurement, and demonstrating performance. Kyle directs the school's national champion DECA team, and is always looking for new ways for students to take what they learn in their classes and starting applying it to real world scenarios so they have a leg up on the competition.