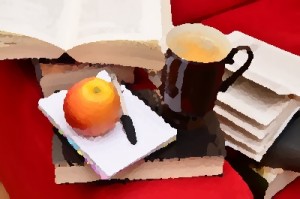 Two day webinar
On April 27-28, 2016 from 9:00 a.m. – 12:30 p.m. PT, you are invited to join members of the eLearning Council community to attend, "Exploring the Next-Generation Digital Learning Environment: Opportunities and Challenges," a two-day, online focus session, organized by the EDUCAUSE Learning Initiative (ELI) (http://www.educause.edu/eli).
Join your campus colleagues for an important face-to-face dialogue while exchanging ideas with ELI's national online teaching and learning community on the subject of the Next-Generation Digital Learning Environment:
Here's a paradox: grousing about the LMS is a favorite sport on most campuses. Yet nobody seems to think they could possibly do without one (or two or three). This successor environment will be enabled by digital technology, driven by a vision of a learner-centered approach to higher education, and will demand a great deal of innovation and creativity to realize it. During this focus session we'll review some of the discoveries that informed the ideas in the ELI's NGDLE white paper, and then, together with participants, collaboratively unpack the key components of this next-generation environment including
interoperability
accessibility and UDL
learning analytics, advising, and assessment
leadership and organizational considerations
By engaging in the focus session program, participants will
understand the scope of a next-generation digital learning environment,
learn about the teaching and learning community's consensus on what this environment needs to enable,
explore the ways in which the NGDLE framework is relevant to your institutional opportunities and challenges, and
learn about current and possible future applications and practices that are consonant with the NGDLE framework.
The event is scheduled on April 27-28, 2016 from 9:00 a.m.  – 12:30 p.m. PT. Our campus team will be participating in a location to be determined on campus.
By participating with the team, you'll have an opportunity to meet new colleagues, hear about new leadership strategies and techniques and the way they're transforming learning at other institutions. If you'd like to join us please contact Susan Hampson (susan.hampson@bellevuecollege.edu) or Jim Dicus (jim.dicus@bellevuecollege.edu) by April 21 at 5:00p.m. to reserve your space.
Full program details can be found at http://www.educause.edu/events/eli-online-focus-session-2016.
Last Updated February 7, 2017