Campus Maps
Find your way around campus with various maps to locate what you need, including parking, alternative transportation and accessibility options.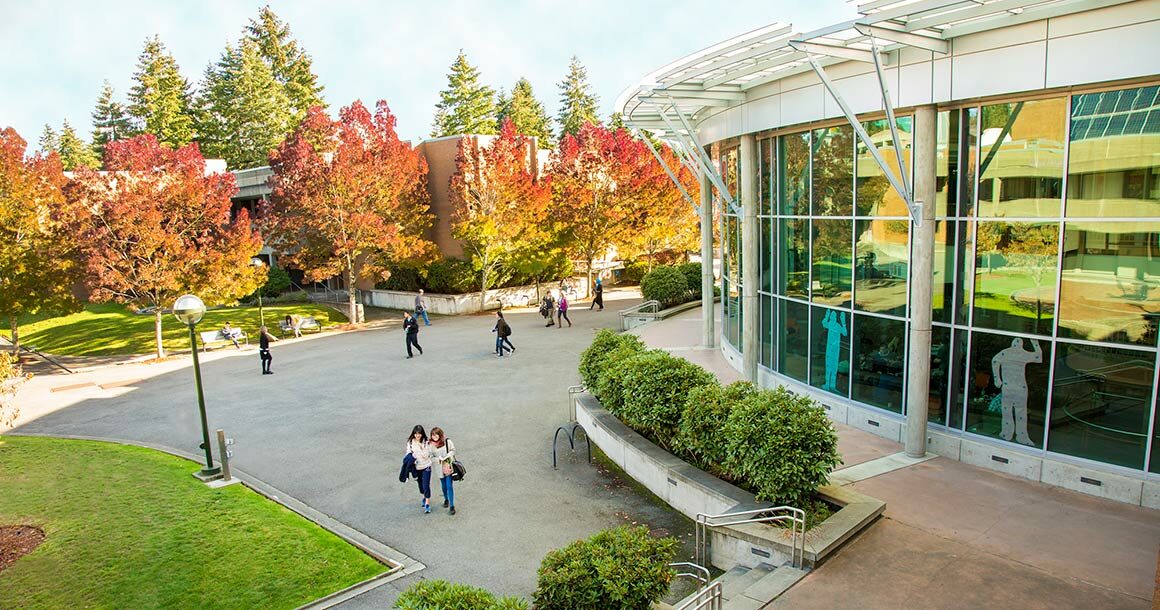 What Do You Need to Find?
We provide various maps to help you find your way around our main campus.
Map of the Bellevue College campus, highlighting office locations and other points of interest.
Bellevue College parking map, showing student and employee parking areas on the main campus.
Map showing alternative transportation resources on campus, including bus stops, bike racks, and car share locations.
Map showing routes of access to buildings, highlighting elevators, ramps, restrooms and other access pathways.
Please contact the Disability Resource Center (DRC) so we can work to fix problems if you find missing or incorrect information on this map.
You can also contact us if you find an automatic door broken or poorly functioning, or encounter another access barrier (e.g. broken elevator, construction/landscaping/event blocking access).
Location & Contact Info
Location: U Building, U001
Phone: (425) 564-2498
Email: drc@bellevuecollege.edu
TTY/Teletype for Deaf or Hard of Hearing: (425) 564-6189
Fax: (425) 564-5110