Notes from the President
Feb 3, 2022
Dear Colleagues,
This February Bellevue College celebrates Black History Month: an annual, month-long observance which recognizes the lives, legacies, and accomplishments of Black people in the United States, and globally.
There are some wonderful Black History Month books and educational guides offered through our Library Media Center, and virtual exhibits and collections available on blackhistorymonth.gov. On Feb. 1, the Black Employees of Bellevue College (BEOBC) held a Black History Month Opening Celebration that was attended by over one hundred members of our community, and BEOBC will be offering other events, panel discussions, and presentations throughout February. Please check your email as details are announced.
Recognizing the Transforming Lives Nominees
On Feb. 16, the Board of Trustees will recognize the 10 current and former BC students nominated for the annual Transforming Lives Award at their regular meeting. This award is designed to recognize students whose lives have been transformed by pursuing higher education at a community or technical college. Please join the Board of Trustees meeting on Feb. 16 at 3 p.m. to celebrate these outstanding current and former students, as well as the tremendous faculty and staff who nominated them.
Nominated by: Abner Pagunuran
Graduation Year: Exp. 2022
Major: Digital Marketing & Cert. in Retail Marketing
Nominated by: Pilar Lopez
Graduation Year: 2019
Major: Occupational and Life Skills
Nominated by: Frank Lee
Graduation Year: Exp. 2022
Major: Mechanical Engineering
Nominated by: Eric Stewart
Graduation Year: Exp. 2022
Major: Healthcare Informatics
Nominated by: Tim Jones
Graduation Year: 2020
Major: Undeclared
Nominated by: Barbara Brodsky
Graduation Year: 2021
Major: Computer Science
Nominated by: Heather Rane
Graduation Year: Exp. 2023
Major: Occupational and Life Skills, Business Technology Specialist Cert.
Nominated by: Nora Lance
Graduation Year: 2021
Major: Pre-Nursing
Nominated by: Betty Torrell
Graduation Year: 2021
Major: Interior Design
Nominated by: Kevy Wijaya
Graduation Year: 2021
Major: Nursing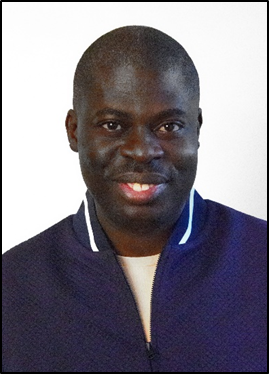 Congratulations to Saidi Lwanga who was selected by the Board of Trustees to represent Bellevue College for the state-wide Transforming Lives Award. Saidi was then chosen by the state-wide nomination committee as one of six students across the 34 colleges of the CTC system to receive the state-wide Transforming Lives Award. Saidi graduated in June 2021, earning an AA in Global Health. Saidi has become a Certified Nursing Assistant and is continuing his path to getting his RN to pursue his dream of becoming a nurse.
Updates
Apply for a Lockwood Grant.
The Lockwood Foundation Grant is administered by the BC Foundation, open to faculty members, and given in support of new or ongoing projects that promote innovation in teaching and/or advance entrepreneurial models at the college. Individual grants typically range from $2,500 to $10,000 and are made available through a generous donation from the Lockwood Foundation. Applications are due Feb. 11.
Encourage Students to Apply for a BC Foundation Scholarship.
The 2022-2023 Student Scholarship Application is now available through the BC Foundation and open until Mar. 7. All current or prospective BC students with a 2.0 cumulative GPA and who plan to attend BC for the 2022-23 academic year starting Fall Quarter are eligible to apply. Applicants complete one application and are considered for more than 175 scholarship opportunities. Awards range from $1,000 to $3,000 per year to cover tuition, fees, and in some cases, books.
Kudos
Congratulations to the adjunct faculty members who were recently promoted. You are an integral part of the success of our students, and we would not be the college we are without your contributions!
Associate Adjunct Professor
Leanne Kunders
Michal Lotzkar
Sara Trethewey
Kevy Wijaya
Amelia Wexler
Associate Adjunct Professor
Brian Stephanik
Sandra Emerson
Stacy Alvares
Taesik Kim
Senior Adjunct Professor
Erika Tessandori
Jaime Holthuysen
Stephanie Brommer
Jillene Seiver
Associate Adjunct Professor
Polly Good
Chiemi Ma
Jabril Hassen
Beta Bales
Ciarelle Jimenez
Senior Adjunct Professor
Weina Sun
Zoe Aleshire
Dru Williams
Associate Adjunct Professor
Greg Grewell
Diane Dieterich
Deborah LeBlang
Ferdinand Tablan
Douglas Cole
George Rowe
Senior Adjunct Professor
Catherine Smith
Annika Carson
Krista Capodanno
Renee Tinsley
Associate Adjunct Professor
Amilee Roberge
Nancy Emery
Have some good news to share about a colleague or your office? Let us know so we can include it in an upcoming issue of Notes from the President by emailing president@bellevuecollege.edu.
Stay safe and well.
Gary Locke
Interim President