Apply for Housing
Information on eligibility and how to apply for BC student housing.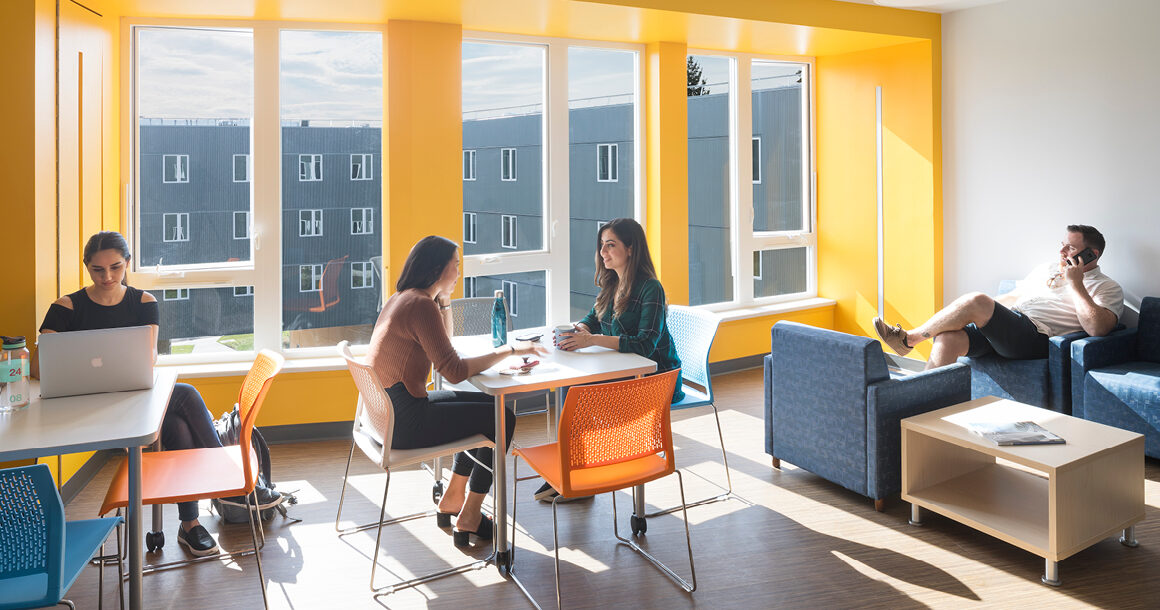 Information for 2022-23 Applications
Spring 2023 housing applications are available now.
All applicants must have a valid Bellevue College email address (which is given after a student applies, is admitted, and starts the enrollment process at Bellevue College) to apply for housing.
For information on applying to Bellevue College, please visit Bellevue College Admissions. Return to this website after you have your Bellevue College email information to complete the Housing Application.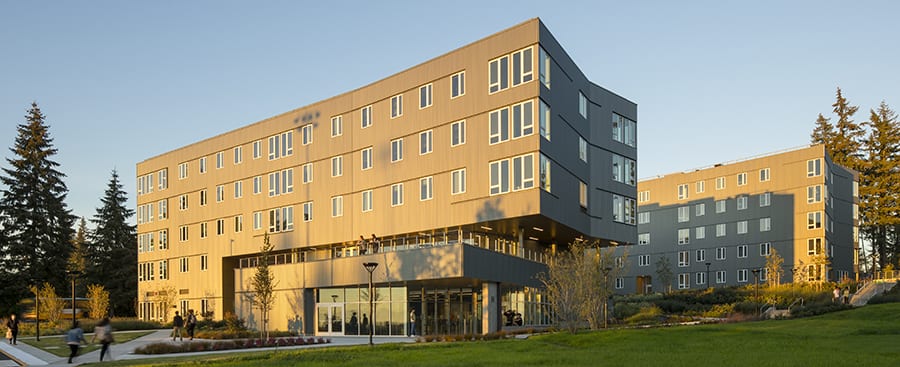 Eligibility for Housing
In order to live in the Bellevue College Residence Hall, students must meet the following eligibility requirements:
Submission of a signed Housing contract to the Housing office.
Registration of at least six (6) academic credits during the quarter of occupancy. This requirement may be waived for continuing Housing residents during the summer quarter or in special circumstances with approval from the Director of Housing.
Students must be at least 17 years of age at the time of move-in.
Students must not have significant or ongoing student conduct issues or be in bad standing with Bellevue College when applying to live on-campus or while living on-campus.
A. Students enrolled in high school programs or non-credit programs must be at least 18 years of age at the time of move-in.
B. Students under the age of 18 must have an eligible adult over the age of 18 co-sign their official Housing contract.
Please note that Bellevue College Housing may require certification of vaccination against the COVID-19 virus as an eligibility requirement. If this is the case, a notice will be sent to applicants. Opt-out measures will be in place, if needed.
Instructions for Applying for Housing
All student applicants will need to log into your eRezLife profile with your Bellevue College email and password. When you first log in, the system may ask you to fill out some basic profile information.
Once you are logged in, select your "Home" button and then select "manage housing applications" under the Recommended Actions tab. You will choose the application only for the quarter that you plan to move into Housing. Do not fill out multiple applications. Fill out the application completely and honestly and select either "Save Progress" or "Continue to: Confirm Application." Read the given information, mark that you understand, and then select "submit application."
Once you have submitted your housing application, you may request a roommate through the "Roommate groups" tab on your eRezLife profile. Students will be notified in June regarding their application status and room selection options.