Preferred Name
At Bellevue College students can identify the name they would like to be called. This preferred name field is currently used on class rosters and is available for use in other campus applications as well. More information is provided below on how and where a student's preferred name can be used.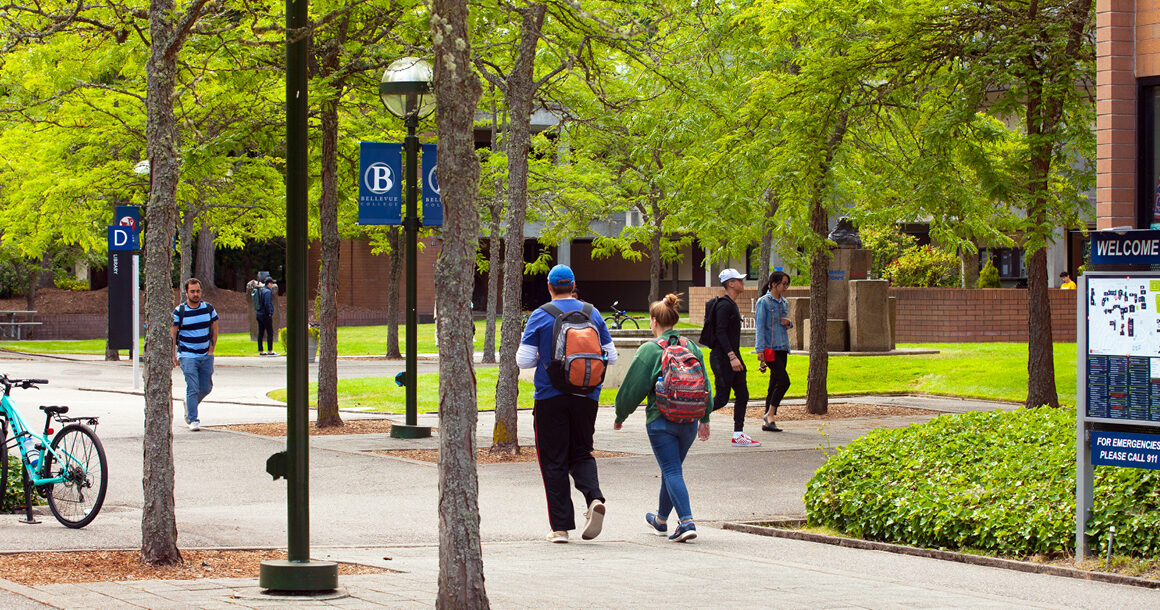 Adding, Modifying or Deleting A Preferred Name
There isn't a way to automatically update all systems with one request, and students may wish to make a change in one area but not another. Specific instructions for doing so are provided below:
Student Record
Log into Student Contact Information Login with your SID and PIN and click on "Change my contact information." The next page allows you to add, change or delete your preferred name for purposes of your student record, class rosters and general communications.
Bellevue College Email Address
Click 'Request Service' on the Bellevue College Service Desk's Team Dynamix site to submit a request detailing the changes you would like to your NetID (username and e-mail address).
Canvas Display Name
To change the name that is displayed while you are working in and communicating online via BC's Learning Management System "Canvas," refer to the instructions provided in the BC Knowledge Base (KB) article "How to: Change your Display Name in Canvas"
Frequently Asked Questions
Why does Bellevue College use preferred names on non-legal documents?
The State Board for Community and Technical Colleges (SBCTC) and Bellevue College value and honor diverse perspectives, identities, and experiences. As long as the use of a preferred name is not for the purpose of misrepresentation, Bellevue College acknowledges that a preferred name should be used whenever possible in the course of all college business and education. Bellevue College believes providing the option of a preferred name supports and affirms the diverse needs of students and promotes student success. Using a student's preferred name in all campus interactions supports the goal of ensuring equity and inclusion.
Why would someone want to use a preferred name?
There are many reasons why a student would want to use a preferred name: using a name they have always been known by; changing a name to align with their gender; or in pursuit of self-determination; and the use of a name that can be pronounced more easily in their place of work or residence.
Are there places where preferred name cannot be used?
Where possible, if a preferred name is indicated on the student record it will be used. Certain documentation, such as paychecks and financial aid requiring a legal name change, will not change to the preferred name.
Legal names, not preferred names, will appear on transcripts, official student accounts and financial aid records, certification documents, student employment records, and immigration/SEVIS documents.
How do I update my legal/official name on my college records?
To change your legal / official name in Bellevue College's systems, you must:
Submit the change at Student Central or by submitting a Student Central request for help. A copy of a passport, marriage certificate, divorce decree, adoption papers, court order or other legal document must be attached to the request.
Do I have to use a preferred name?
No. Use of a preferred name is completely optional.