Appealing Loss of Financial Aid
If you are placed on Cancellation or Ineligible Status there are steps you can take that may lead to a reinstatement of your aid.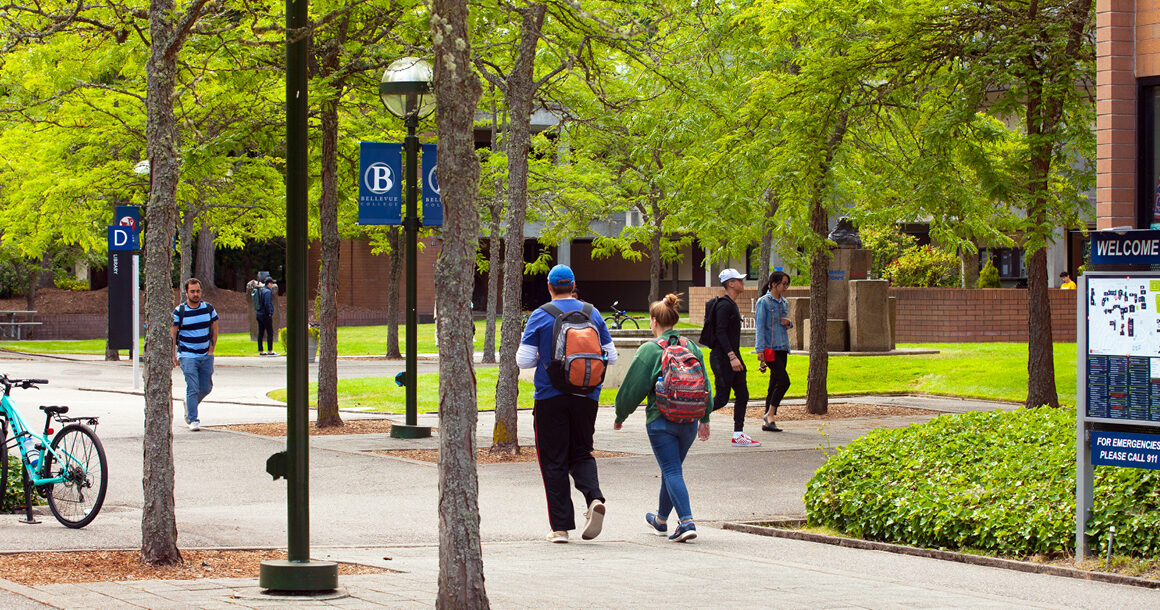 Cancellation
You may appeal your cancellation by submitting an online appeal by the deadline posted on the academic calendar. We consider mitigating or unusual circumstances that prevented you from successfully completing the quarter. It is very important to provide details in your appeal. Details may include dates and times, relationships if others were involved in your circumstances, etc. We also take into consideration your overall progress and whether or not you are meeting the GPA, Pace and MTF requirements. There are no limits on the number of times you can appeal.
We take into consideration the following types of circumstances:
A death in your immediate family, which includes parents/step-parents, siblings, children, spouse or domestic partner, and in some cases grandparents.
An extreme physical or mental health illness of you or an immediate family member.
You are a victim of a serious crime.
You, or an immediate family member is involved in a serious accident.
Academic difficulties – you must demonstrate that you have taken steps to resolve or address the difficulty in your appeal.
You experience a sudden layoff or business closure that is beyond your control, and that requires you to search for a new job based on Employment Security requirements.
The list above does not include all circumstances and is meant only to give you an idea of the types of situations we consider. Generally situations that involve roommates, housing, and transportation issues are not considered extreme or unusual circumstances. Have backups in place so that problems in these areas do not affect your ability to attend or complete your classes.
How to File an Appeal
Complete and submit your appeal online by the deadline posted on the academic calendar.
If you submit your appeal by the deadline, we hold you in your classes until a decision is made.
Provide supporting documentation. Documentation may include, but is not limited to:

A letter from your health care provider
Legal paperwork
Receipts
Other documents that support your mitigating or unusual circumstances
Review of your Appeal
Appeals are reviewed each week by the Appeals Committee. It is not possible for students to meet with the committee. During the appeal process we may ask for additional documentation, including official transcripts from other schools you've attended. We reserve the right to take into consideration your progress at other schools when determining your eligibility for continued aid at Bellevue College.
If your appeal is approved:
We notify you using your BC email. (Students can also check Financial Aid through the Student Center on ctcLink)
We reinstate your financial aid funds (based on funds available) for the remainder of the year.
We pay your tuition and authorize disbursement of any refund balance.
If your appeal is denied:
We notify you using your mailing address on file. (Students can also check Financial Aid through the Student Center on ctcLink)
We give you the option of paying your tuition using your own funds, or you may ask that we withdraw you from your classes without penalty.
You may file an additional appeal if you have new information that was not included in your first appeal.
You may ask the Director or Associate Director of Financial Aid to review the outcome of your appeal.
Ineligible Status
If you are on Ineligible Status, you must take steps to bring yourself back into good academic standing using your own resources.
The following are examples of how you may regain your eligibility to receive aid:
If your GPA is below a 2.0, repeat courses that you previously failed or received poor grades in.
If your Pace is less than a 67% completion rate, take classes that apply to your degree or certificate and complete them with at least a 2.0 GPA.
If we determined that you cannot complete your degree or certificate within the Maximum Time Frame (MTF), complete your degree or certificate and then appeal to receive funding for an additional program.
Successfully completing courses that apply to your degree or certificate for one or more quarters using your own funds, does not guarantee reinstatement of your eligibility. You must demonstrate that you are meeting the minimum Satisfactory Academic Progress (SAP) standards before you are considered for reinstatement.
When you are once again making satisfactory academic progress you may submit an appeal asking for reinstatement of your financial aid eligibility.