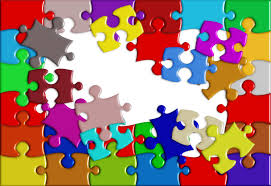 Audit: Taking a class (and paying the tuition and fees) without getting a grade or credit. The class appears permanently on the student's official transcript with a grade of "N."
Credit load: Credit is recorded in quarter hours. Each quarter credit hour represents one 50-minute period of class time each week for a duration of 11 weeks, or the equivalent in laboratory time, field work, or approved independent study.
Continuing Education courses or non-credit: Registration for Continuing Education courses takes place at any time after the Continuing Education quarterly schedule is published and through the second class meeting on a space-available basis. Tuition and fees are listed with each class description in the Continuing Education schedule. A registration time is not needed. You can register by mail, fax, e-mail, phone, or on the Continuing Education website.
Continuing Students: A "Continuing Student" is currently registered for classes, or has taken classes within the past three quarters. Continuing students register during their assigned registration time at http://www.bellevuecollege.edu/services/
Entry Code: A 5-digit number that allows students to register for courses requiring "permission of instructor."
Full-time/Part-time credit load: For academic purposes, 12 credit hours is considered a full-time load, 9 to 11 credit hours is considered three-quarter time and 6 to 8 credit hours is considered a half-time load. To complete a 90 credit degree program within two years, students must average 15 credit hours per quarter (not including summer registration). The college limits quarterly registration to 21 credits or less. To register in more than 21 credit hours per quarter, you must have a B, or 3.0 cumulative grade-point average (GPA) and must submit a request online or at Student Central. You may not take over 21 credits during the summer quarter, even if your GPA is a 3.0 or higher.
Prerequisite: A course that students must complete (often with a certain minimum grade) or a skill that students must demonstrate before they can register for a more advanced course (for example, first-year French is a prerequisite for second-year French). Students who completed the prerequisite at another college or university may visit the Course Prerequisites website to learn how to verify completion of the prerequisite.
Transfer Students: Transfer students took classes at another college or university, and plan to have some or all of their previous coursework apply to a degree or certificate at Bellevue College. Transfer students apply for admission and follow the same registration process as new and former students. For more information about transferring credits to Bellevue College, visit the Transfer to Bellevue website.
Last Updated December 12, 2019